Woohoo! Let's get summer started with a Two-Day Sale! Visit us at lawnfawn.com for all the details to get 15% off almost everything!
Hello everyone! Here is a recap of our June Inspiration Week featured products, and of course, we have our winners below! You can find all of our Summer 2019 products at www.lawnfawn.com and your favorite stores! Woohoo!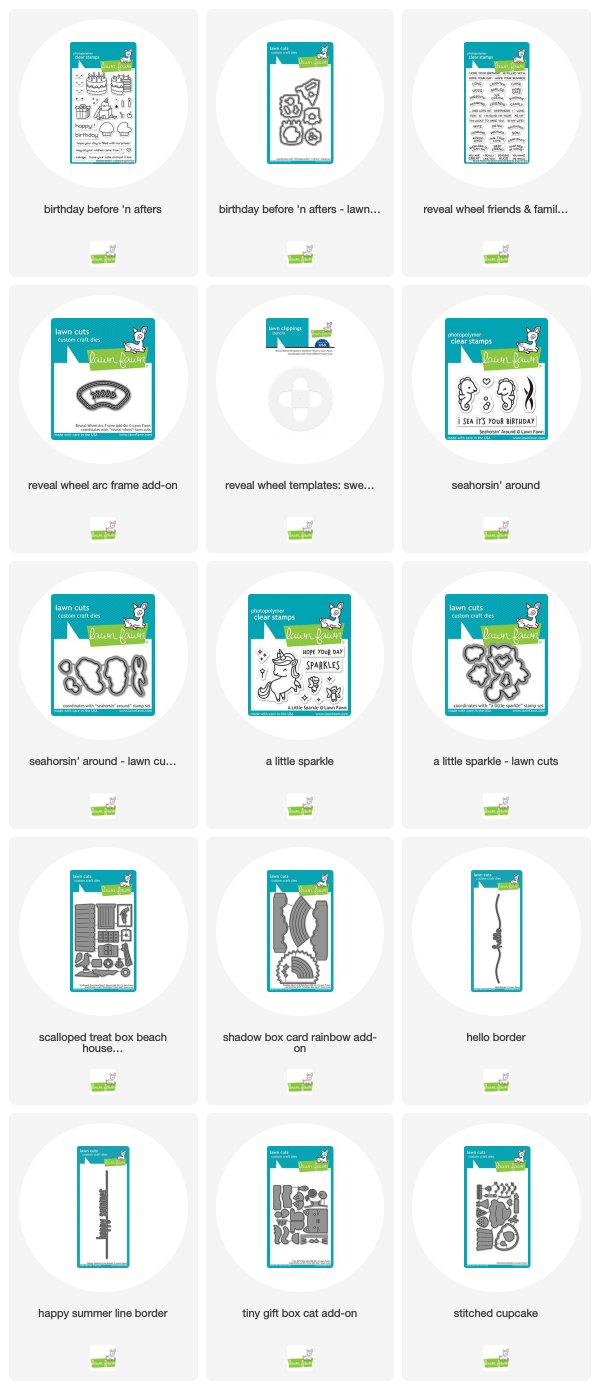 Now we have a beautiful scrapbook page by Melissa Mann!
I just love how Melissa trimmed out the flowers from the Spring Fling Rebecca paper to add sweet embellishments to this lovely layout! The pretty Spiffy Speckles paper makes a beautiful backdrop!
And now we have our June Inspiration Week Giveaway Winners! ….. parrrrrrummmmmmm …… (that's a drum roll) ……..
The winner of ALL 10 Summer 2019 stamp sets is…Jessica!
The winner of their choice of 4 of our Summer 2019 stand-alone die sets is…Kelly Kennedy!
Our Birthday Before 'n Afters winner is…KarenLadd!
Our Reveal Wheel Friends & Family Sentiments winner is…Theresa P!
Our Seahorsin' Around/A Little Sparkle winner is…Cynthia Baldwin!
Our Scalloped Treat Box Beach House Add-On winner is…Michelle Boothby!
Our Hello Border/Happy Summer Line Border winner is…Angela!
Our Stitched Cupcake winner is…KathyJH!
Congrats to the winners! Please email us at fawnies(at)lawnfawn(dot)com with your name, mailing address and which prize you won!
Erica, Mike and I wanted to thank you all for all of your enthusiasm this week! It has been amazing, and it means more than we could ever say! We loved reading all of your comments and learning a little bit more about you! Thank you so much for being so amazing!!!!
You guys are the best!!!! BIG BIG hugs and lots of love to you all! We can't wait to see what you create!
Thanks so much for visiting!
Have an amazing day!