We are so happy to have Eloise join us today with a super fun easel card with a slider featuring Yeti or Not! You can watch the video tutorial below or click HERE to watch at our YouTube channel.
Thanks for watching!
Eloise created a super cute interactive slider card with Yeti or Not and Slide on Over! She took the design up a notch by making it an easel card! When it's open the snowy hillside and trees stand up as a cute border!
Eloise used Open Me to add a cute sentiment from Yeti or Not and then she added a Winter Big Scripty Words greeting to the base to help the easel stamp up!
Thank you so much, Eloise for this delightful inspiration today! Such a happy card!
Supplies: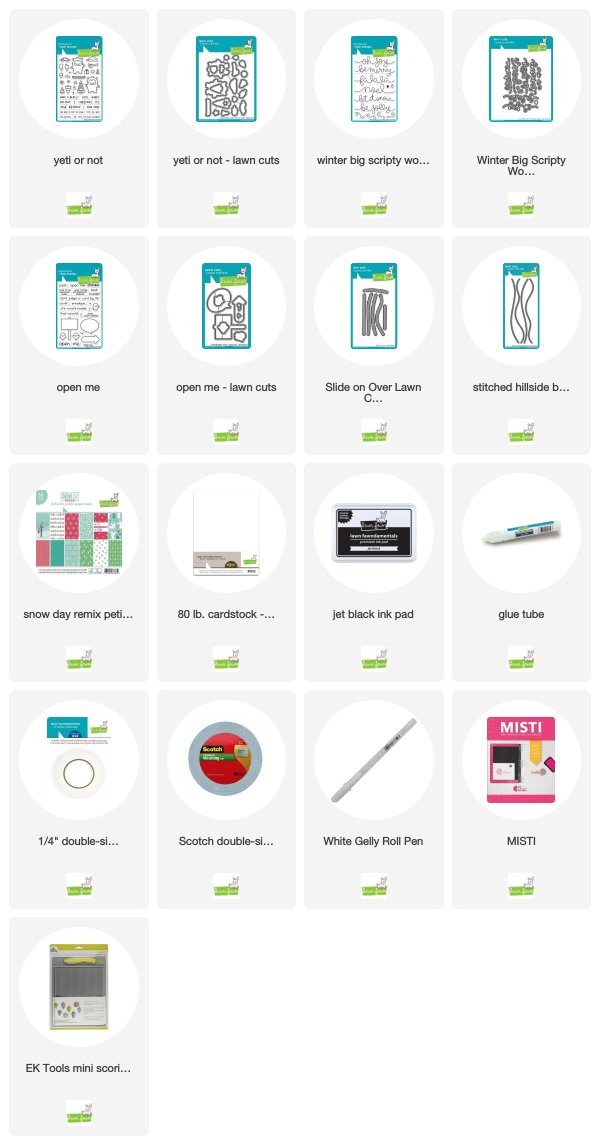 Thanks for visiting!
Have an amazing day!