Here we have a little recap of the April Inspiration Week featured products, and, of course, we have our Winners below! We will have lots of fun posts and videos throughout the rest of the month!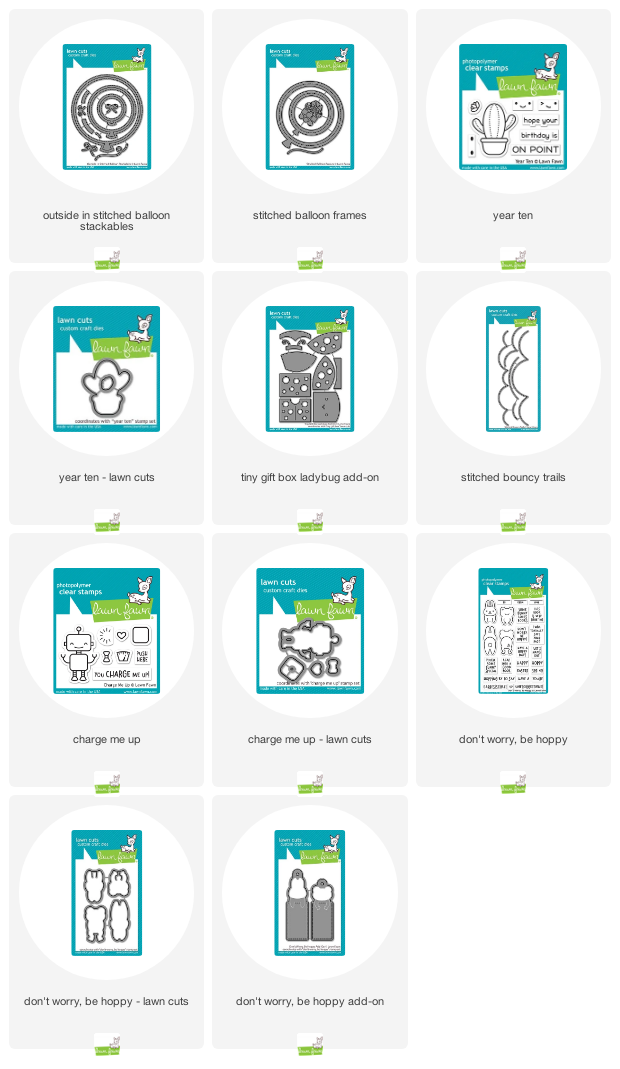 You can find our new Spring 2020 products at our online shop and in your favorite local store, too! Check out the list HERE, and if you don't see your favorite store make sure to let them know about us!
And now we have some bonus inspiration from our friend and Video Design Team member, Kara!
Kara's Year Ten design is "on point" with a fun framed vignette! She gave the cute cactus some party gear from Party Animal and framed it all with an Outside In Stitched Scalloped Square! The Hello Sunshine Remix banner pattern adds a festive touch to the design!
The adorable frog from Don't Worry, Be Hoppy is hopping by with a fun message! Kara built this cute scene with Hey Lady leaves and the magnifying glass with she used to highlight the word from Offset Sayings: Birthday! The tiny flying bugs from Say What? Spring Critters are a great finishing detail!


And now we have our April Inspiration Week Giveaway Winners! ….. parrrrrrummmmmmm …… (that's a drum roll) ……..
The winner of ALL 13 Spring 2020 stamp sets is…Tracy Walker!
The winner of their choice of Four Spring 2020 stand-alone die sets is…Sarah Nelson!
Outside In Stitched Balloon Stackables winner is…Carrie Alexander!
Year Ten winner is…Steffanie Rowland!
Tiny Gift Box Ladybug Add-On winner is…Michelle Wolfe!
Charge Me Up winner is…Lynn Gauthier!
Don't Worry, Be Hoppy winner is…Lisa Byers!
Congrats to the winners! Please email us at fawnies(at)lawnfawn(dot)com with your name, mailing address and which prize you won!
Erica, Mike and I wanted to thank you all for all of your enthusiasm this week! It has been amazing, and it means more than we could ever say! We loved reading all of your comments and learning a little bit more about you! Thank you so much for being so amazing!!!!
Supplies: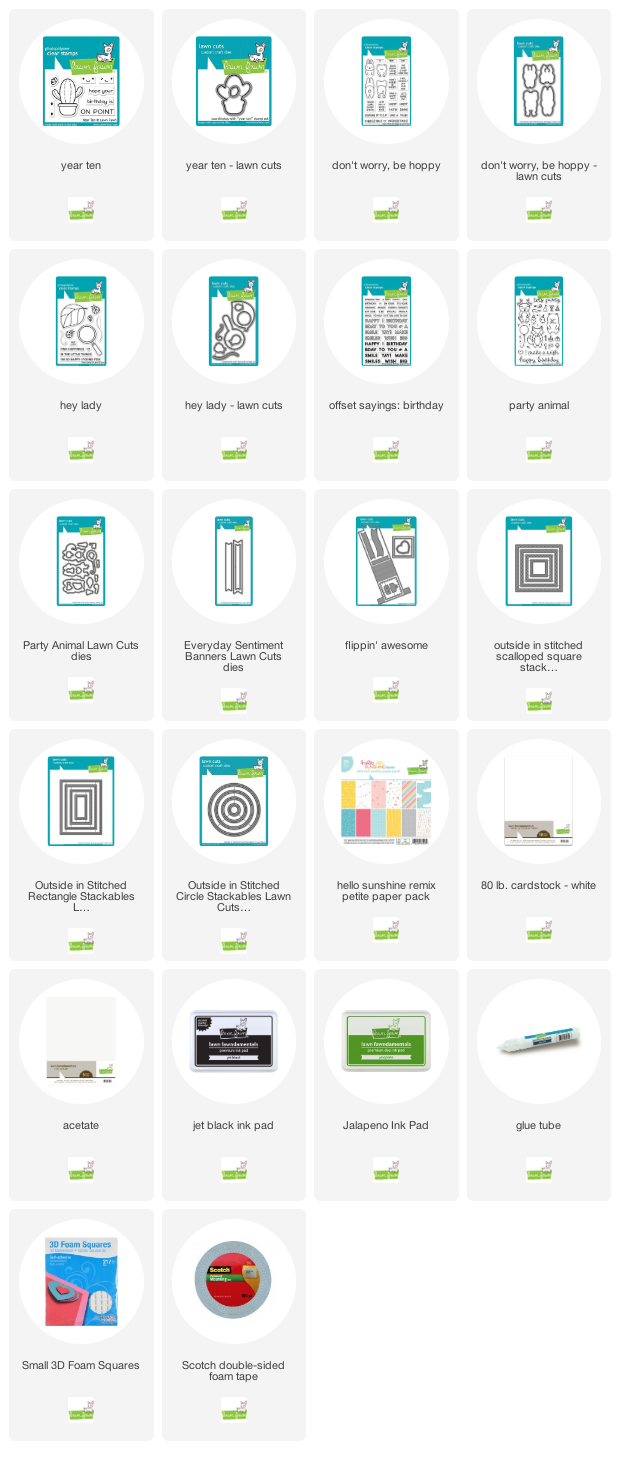 Thanks for visiting!
Have an amazing day!