Do we have a treat for you! TODAY ONLY (October 29) get 15% off everything at lawnfawn.com when you use code TREATS15 Happy shopping!


Tomorrow is our Big Giveaway Post! We have a lot of amazing inspiration for you this week as we finish highlighting our Fall & Winter 2020 Release! There will be daily giveaways too! We hope you will join us!


More mix and match fun today! Joyce created a cozy Halloween scene using Christmas Dreams!

The fireplace from Christmas Dreams is a great way to create a fun scene! Joyce added some Halloween cuteness using Costume Party and Pick of the Patch!

To add warmth to this cute scene, Joyce combined Fall Fling paper and Woodgrain cardstock! She made the clever bubbling cauldron with the fish bowl from Keep on Swimming and bubbles from Rub-A-Dub-Dub!

The cute napping cat and and the rug are also from the Christmas Dreams set.

Thank you so much, Joyce for showing us how to mix and match sets to create an awesome Halloween card!
Supplies: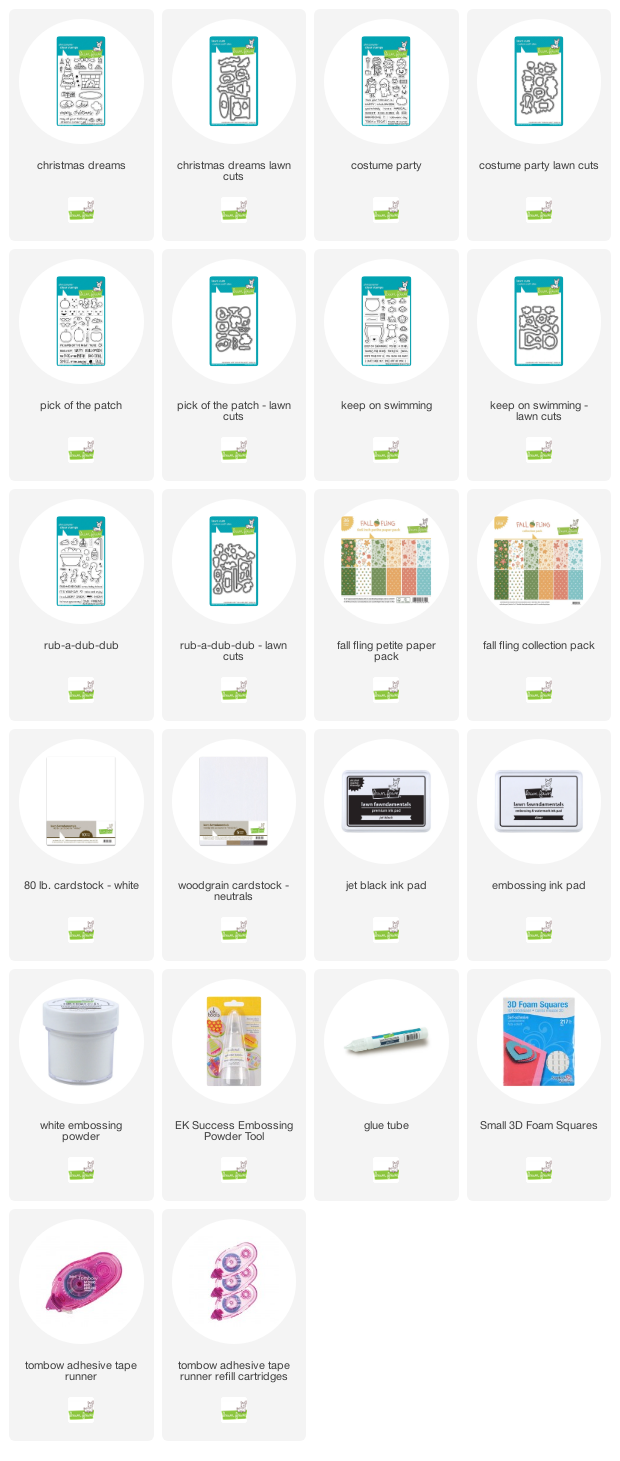 Thanks for visiting!
Have an amazing day!