It's the month to say thank you to all the dads! Elena designed some fun party decorations to make Father's Day special!


Using a "strong connection" theme for her party decor, Elena made cupcake toppers, drink bottle labels, and fun candy boxes for dad!


The cute kid from Screen Time fits nicely in the Virtual Friends Add-On office chair! Elena added in the potted plant and the requisite #1 dad mug to create the perfect cupcake topper!


For the bottle labels, Elena stamped 3 Tiny Friends (representing her kids) on the Virtual Friends computer screen! She finished the vignette on the label with the Virtual Friends desk and a stack of books from Den Sweet Den!


Dad needs some of his favorite snacks on Father's Day, so Elena crafted up a great way to gift them! She used clear boxes that she had in her stash and made them fit the theme using Pop-Up Desk!


She did some partial die cutting magic to make the desks a bit wider to accommodate the width of the boxes. Then she decorated the top with the laptop included in the Pop-Up Desk die set! The I "heart" U sentiment on the screen is from You're Just My Type.


To finish off the "desk", she cut another bank of desk drawers to add to the back!



Thanks so much for this super cute and clever inspiration, Elena! I love how you used the Pop-Up Desk, such a fun idea!
Supplies: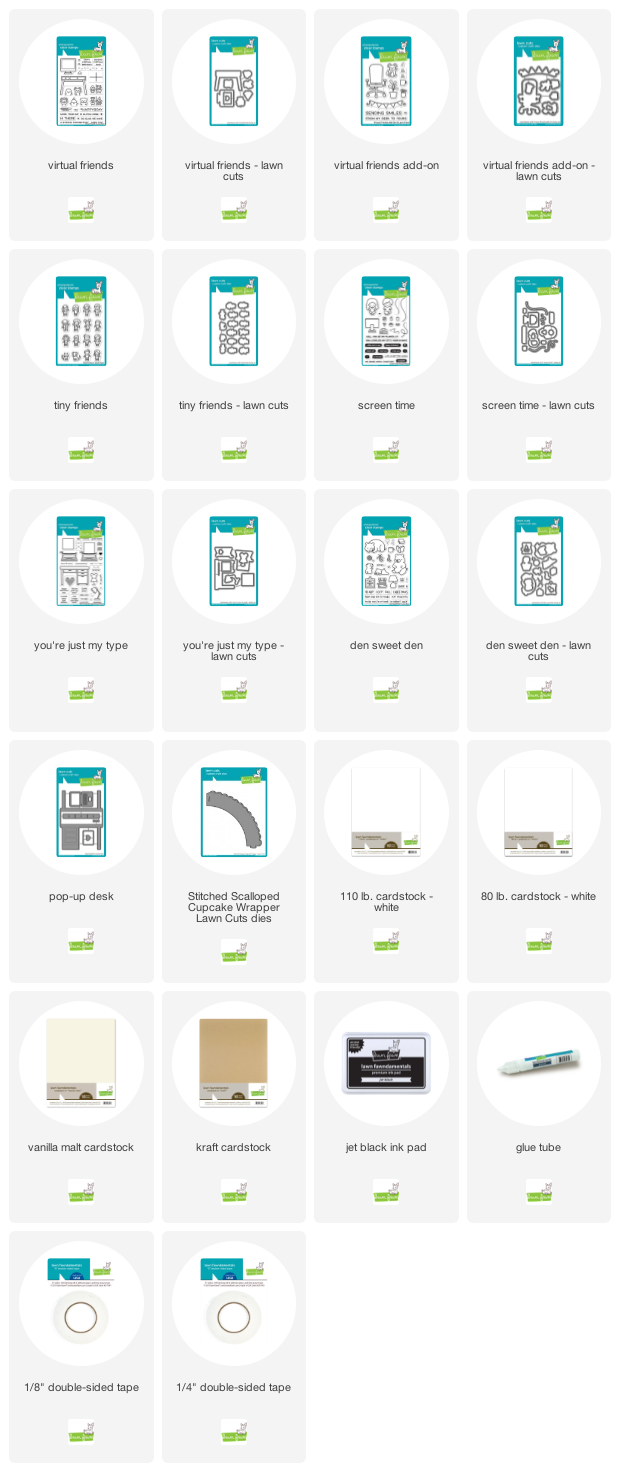 Thanks for visiting!
Have an amazing day!