Here's a recap of the Spring 2022 products we highlighted during April Inspiration Week. And of course, we have our Inspiration Week winners below!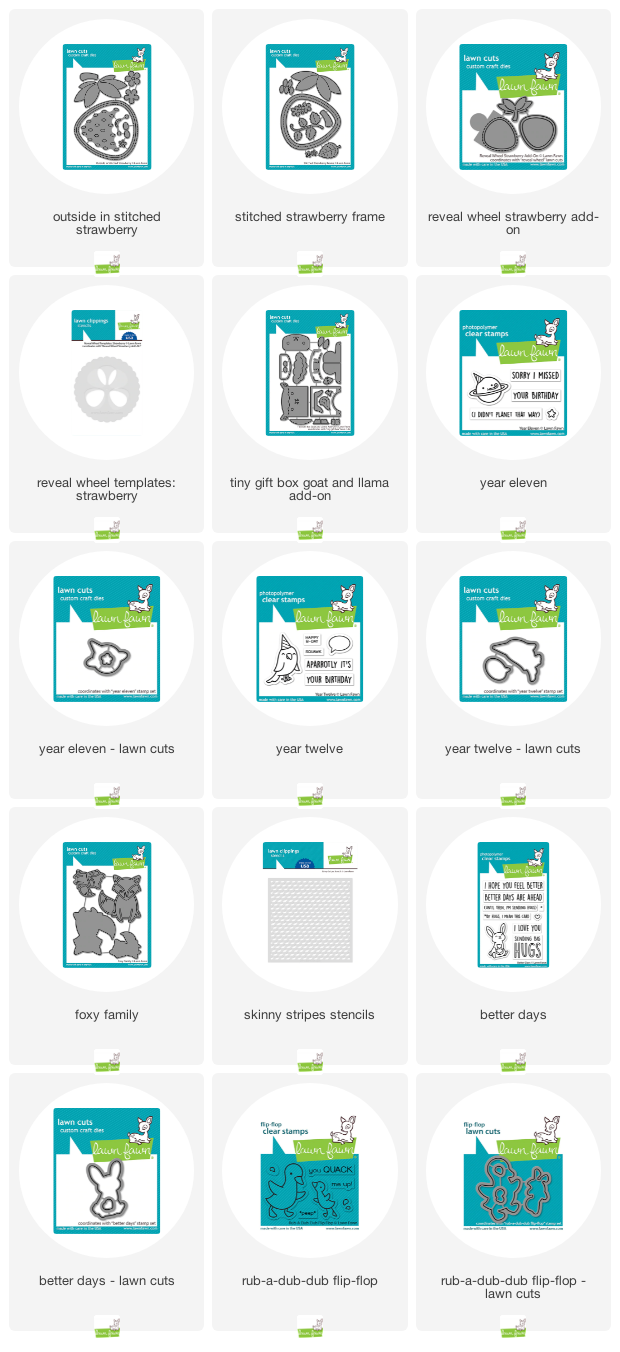 Now we have a little bonus inspiration for you!


Latisha's beautiful Skinny Stripes Stencils design has all the fresh color of Spring! She layered Giant Happy Spring on a vellum scalloped circle and finished the card with tiny stars!


Melissa used the new paper collections along with Henry's ABCs to make two beautiful scrapbook pages. This layout features Flower Market and the sunflower from Our Friendship Grows!


Melissa's second page combines Gotta Have Gingham Rainbow with Flower Market in fresh Spring colors! She added pretty detail with Stitched Flower Frame and Stitched Poinsettia!


Megan's fantastic card shows how the new birthday set Year Twelve plays so nicely with Toucan Do It and Wild for You! Her mini slimline design is a jungle-themed beauty!


Send mom the sweetest card with Foxy Family! Mindy's die cut design features the two cute foxes in a pretty scene with Leafy Tree Backdrop: Portrait, Puffy Cloud Borders and Oliver's Stitched ABCs.

And now for our winners ….. parrrrrrummmmmmm …… (that's a drum roll) ……..
The Big Winner of ALL 14 Spring 2022 stamp sets is…Kathy Zachmann

The Big Winner of their choice of 4 Spring 2022 stand-alone die sets is…LR

Outside In Stitched Strawberry winner is…Amy A

Tiny Gift Box Goat and Llama Add-On is…Lynn Gauthier

Year Eleven & Year Twelve winner is…Pam Turner

Foxy Family winner is…Candace Moore

Better Days & Rub-A-Dub-Dub Flip-Flop winner is…Karen K


If you are one of our lucky winners, please email us at fawnies(at)lawnfawn(dot)com with your name, mailing address and which prize you won!
Erica, Mike and I wanted to thank you so much all for all of your enthusiasm this week! It has been amazing, and it means more than we could ever say! We loved reading all of your comments and getting to learn a little bit more about you! Thank you so much for being so amazing!!!!
Thanks for visiting!
Have an amazing day!