You can now find the Mini May 2023 Release products at www.lawnfawn.com and your favorite stores! Woohoo!



Don't forget this great free gift with purchase, You're a Keeper! This cute beekeeping bear is only available until May 26, while supplies last. Check it out today exclusively at lawnfawn.com.


Karin is here to inspire us with a pair of beautiful Hive Five cards! She also has a great technique for using the Honeycomb Stencil in a fun way.



This card is so summery and so adorable! Karin featured our Hive Five bees with a honey-dripped Henry's ABCs sentiment! Her inky background is so amazing, and Strawberry Patch adds even more sweetness!



To make create another clever Hive Five card, Karin created a dry-embossed panel using Honeycomb Stencil. She also created a custom sized scalloped card using Scalloped Slimline with Hearts: Portrait.



She partially die-cut the panel once, then she moved the die to cut a shorter panel.


To dry-emboss with a stencil, Karin lined up the stencil pattern on her cardstock using a light box (you could also hold the paper up to a sunny window).



Then using a stylus tool, Karin embossed the Honeycomb Stencil pattern onto the cardstock, pushing the hexagon shapes into the paper.



This clean and simple card is so cute and "sweet as honey"!


Thank you for sharing these great cardmaking techniques, Karin! Your cards are so beautiful!

Supplies: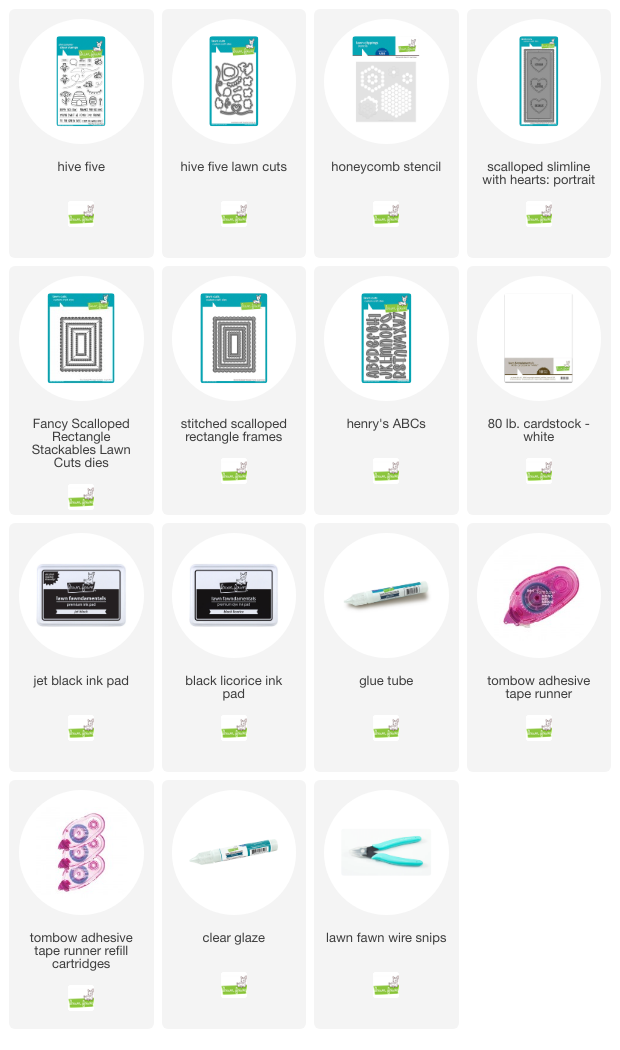 Thanks so much for visiting, have an amazing day!