It's Featured Fawny Friday! We love seeing all of your amazing cards and crafty projects on Instagram and Flickr! We can't wait to share them! So if you use #lawnfawn on your projects or add them to our Flickr group, you just may find yourself featured on the Lawn Fawn blog!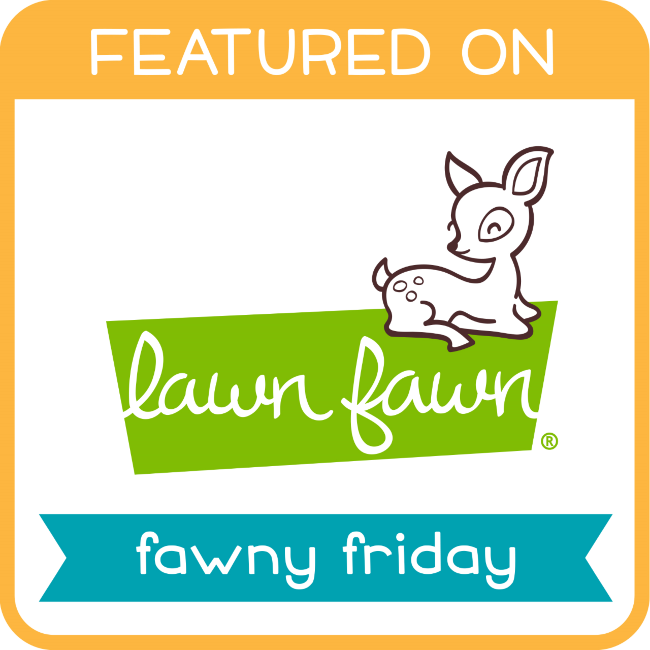 by Laura
using Fairy Friends, Science of Love
by Antonella
using So Smooth, Reveal Wheel, Reveal Wheel Square Add-On, Simple Wavy Banners
by Tanja
using Let's Toast
by Mimi
using You're Just My Type, Screen Time
by Alisha
using Plane and Simple, Shadow Box Card Mountain Add-On, Stitched Cloud Backdrop, Fancy Wavy Banners
by Barbara
using I Scream You Scream, Baked with Love
by Elyse
using Yeti or Not, Stitched Mountain Borders, Let's Toast Pull Tab Add-On, Snowy Backdrop
by Anja
using Octopi My Heart, Outside In Stitched Heart Stackables, Really Rainbow 6×6 paper
Thank you all for sharing your wonderful talent with us! You guys are the best! We will be looking for your Lawn Fawn projects at our Flickr group, and on Instagram, be sure to use #lawnfawn! We can't wait to see more of your awesome creativity!
Supplies:

Thanks for visiting!
Have an amazing day!