Happy Saturday Fawny Friends! It's the first Saturday in July and that means amazing inspiration by Megan! This whimsical card, inspired by the cute "Care Bears", combines a bunch of stamp sets so be sure to check out the supply list at the end of this post. We are really excited about some popular products making their debut in our shop at lawnfawn.com. We will have links to all of these new additions below as well!
Megan captured the look of the iconic bears on the front of her card using Beary Happy Holidays, Smooth Sailing and Puffy Cloud Borders cut from Pixie Dust Sparkle cardstock! The pull tab hints at an interactive element on the inside!
Megan added the Shadow Box Card, with a window die cut using the Rainbow Add-On to a long card base to increase to amount of space for this dreamy scene! When the tab at the top is pulled it reveals the Rain or Shine Before 'n Afters rainbow!
I love the cute tiny bears from Smooth Sailing peeking from behind the rainbow and the clouds! And the little bear from Beary Happy Holidays on the Let's Play swing suspended from a pair of clouds is so creative!
Thank you so much for sharing this totally clever and happy card with us today, Megan! I'm having an 80s flashback, so much fun!
Check out the new products in our shop at lawnfawn.com!
Yay, we now carry Distress Oxide Ink:

New embellishments from Studio Katia, Picket Fence Studios Life Changing Blender Brushes and our awesome new rulers! The embellishments are perfect for shakers and for adding fun sprinkles to the Cake Slice Box!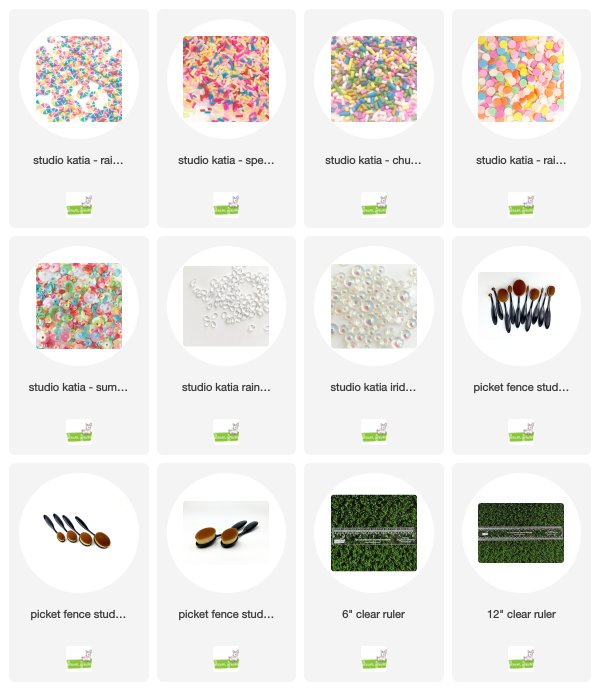 Supplies for Megan's card:

Thanks for visiting!
Have an amazing weekend!