Hi Friends! It's Featured Fawny Friday! We love seeing all of your amazing cards and crafty projects on Instagram and Flickr! We can't wait to share them! So if you use #lawnfawn on your projects or add them to our Flickr group, you just may find yourself featured on the Lawn Fawn blog!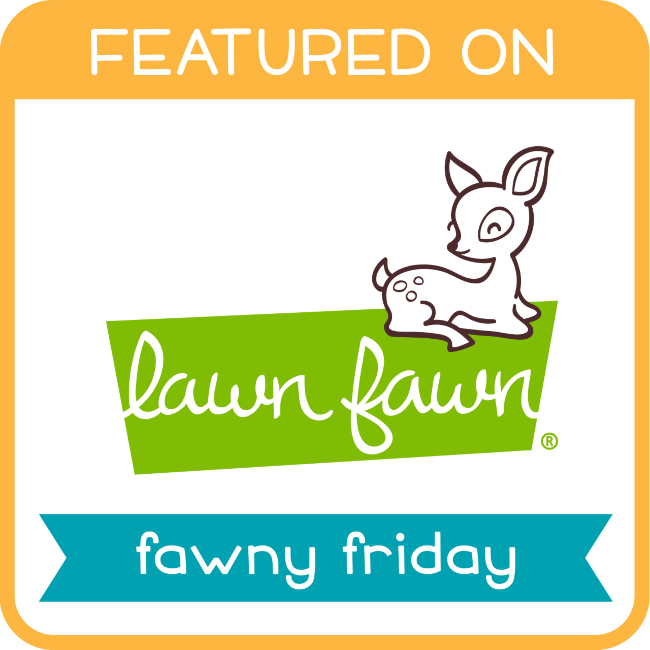 Thank you all for sharing your wonderful talent with us! You guys are the best! We will be looking for your Lawn Fawn projects at our Flickr group, and on Instagram, be sure to use #lawnfawn! We can't wait to see more of your awesome creativity!
by Alexandra
using Magic Iris, Magic Iris Add-On, Wild for You, Dandy Day, Eggstra Amazing Easter
by Claudia
using Year Ten, On the Beach, Simply Celebrate Spring
by lizzypaperart
using Village Heroes, Slide On Over Maze, Grassy Stencil
by Justin
using You're Just My Type, Love Poems
by Jordan
using Sweet Friends
by Lana
using Stitched Flower Frame, Fancy Wavy Banners, Wavy Sayings
by Traci
using Let's BBQ, Happy Summer, Mom+Me, Oliver's Stitched ABCs
by Mayra
using Slide On Over Maze, Thanks a Latte, Love You a Latte, Screen Time, Some Bunny, Bicycle Built for You


Supplies:

Thanks for visiting!
Have an amazing day!