It's time for another Fawny Flickr Friday!  We are so happy that you continue sharing your amazing Lawn Fawn projects with us in our Flickr Group. We just love to see all of your fabulous creativity on display! We are always so inspired, and can't wait to share your wonderful cards and projects!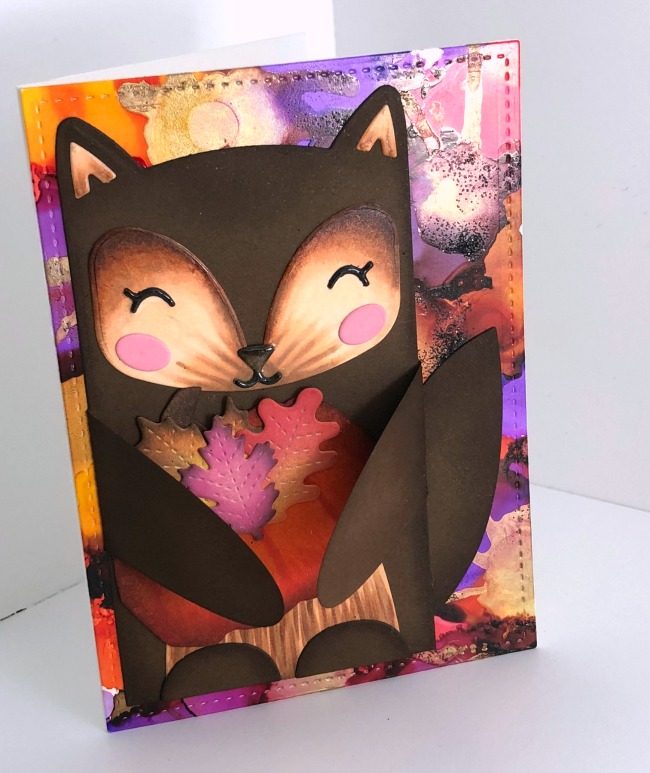 by Kris-Kit-Craft
(using Woodland Critter Huggers, Stitched Leaves)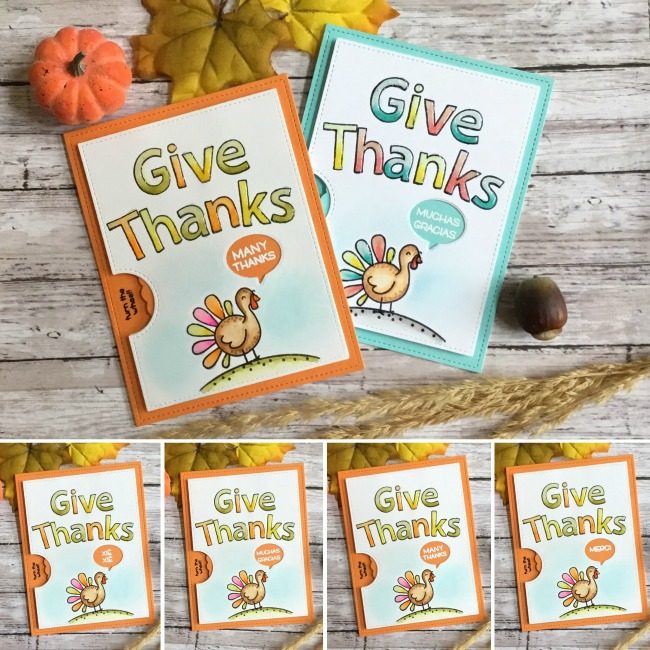 by Grace
(using Quinn's ABCs, Turkey Day, Reveal Wheel, Reveal Wheel Sentiments)
by Rosali
(using Reverse Stitched Scalloped Circle Windows, Jump for Joy, Reveal Wheel Fall Leaf Add-On)
by Urvi
(using Woodland Critter Huggers, Village Border)
by Cicasi
(using Scalloped Box Card Pop-Up, Jump for Joy, Toboggan Together, Slow Down and Enjoy)
by Nancy
(using Shut the Front Door, Costume Party, Cute Cobweb)
by Amy
(using Love You a Latte, Mini Picture Frames, Happy Fall Line Border)
by Sou
(using Say What? Christmas Critters, Put a Bow on It)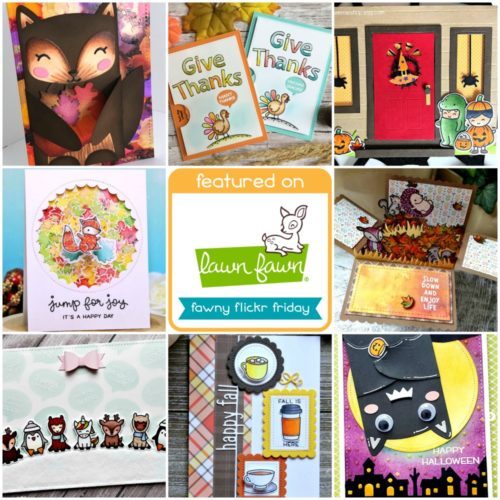 If you are featured today, we'd love for you to grab this badge to share at Flickr and your other social sites! Thanks!
Thank you all for sharing your wonderful talent with us! You guys are the best! If you are new to our Flickr group, we would love for you to introduce yourself in our discussion HERE. We can't wait to meet you!