Be sure to join us TOMORROW Saturday, October 23rd at 10AM Pacific Time for another fun LIVE event on Facebook! Jenn and Kelly are looking forward to chatting with you while crafting up some fun with Joy to All! For all the details click HERE. See you then!



Hello and happy Friday! We have another Featured Fawny Friday, this time with a Halloween theme! And we also have some bonus features from Marine's Monochrome Challenge!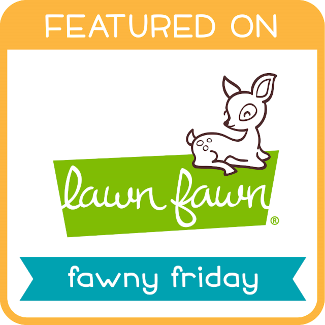 We love seeing all of your amazing cards and crafty projects on Instagram and Flickr! And, we can't wait to share them! So if you use #lawnfawn on your projects at Instagram, enter a Lawn Fawnatics challenge, or add them to our Flickr group, you just may find yourself featured on the Lawn Fawn blog!



by Tamara
using Fox Costumes Before 'n Afters, Magic Iris, Magic Iris Scalloped Add-On


by Natasha
using Purrfectly Wicked, Pick of the Patch, Bubbles of Joy


by Anirudh
using Flippy Flappy, Window Scene: Winter, Window Frame, Spooktacular


by Cheryll
using Spooky Village, Costume Party, Purrfectly Wicked

by June
using Build-A-Castle, Build-A-House Halloween Add-On, Fox Costumes Before 'n Afters


by Peter
using Booyah, Pick of the Patch, Magic Iris Snow Globe Add-On, Oliver's Stitched ABCs, Cute Cobweb


by Janneke
using Forest Backdrop, Brick Stencil, Costume Party, Spooktacular, Spooky Village


by Peggy
using Stitched Dens, Ocean Shell-fie, Purrfectly Wicked


Marine's Monochrome Challenge
And now we have some special projects to share from Marine's Monochrome challenge! This challenge was so much fun and we are so thankful for everyone who played along with Marine!


by Aline
using Build-A-Castle, Tiny Halloween, Happy Haunting


by Cherie
using Fortune Teller Tabby, Purrfectly Wicked, Finley's ABCs


by Caitlin
using Spooky Village, You Autumn Know, Happy Harvest, Stitched Hillside Backdrop: Landscape


by Emily
using Costume Party, Spooktacular


by Jennifer
using Build-A-Castle, Scripty Birthday, Happy Haunting, Stitched Tree Borders


by Claudia
using Happy Harvest, Leafy Tree Backdrop


by Rachel
using Pick of the Patch, Happy Harvest, Booyah, Stitched Tree Borders, Tiny Halloween, S'more the Merrier

by Laura
using Happy Haunting, Happy Howloween, Spooktacular


by Kathrin
using Window Frame, Mini String of Lights, Purrfectly Wicked, Glow-in-the-Dark Stencil Paste (be sure to check out Kathrin's blog to see a list of all the sets she used)





Thank you so much to everyone for sharing your wonderful talent with us. You guys are the best! We will be looking for your Lawn Fawn projects at our Flickr group, at Lawn Fawnatics and on Instagram (be sure to use #lawnfawn). We can't wait to see more of your awesome creativity!
And the Monochrome challenge was so much fun, too! Look for a monochrome challenge next year at Lawn Fawnatics!


Supplies:

Thanks so much for visiting!
Have an amazing day!