Today is the last day to get Simply Celebrate Santa as a Free Gift with orders over $60! Check it out at lawnfawn.com before Santa and his reindeer fly away at 11:59PM PT tonight.


Hello friends! It's time for another Featured Fawny Friday! We are so happy to see your amazing creativity with our new Fall & Winter release! Thank you all so much for sharing your talent and creativity with us!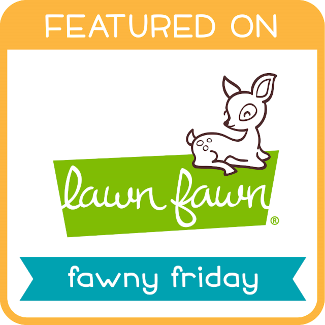 We always love seeing all of your amazing cards and crafty projects on Instagram and Flickr! And we can't wait to share them! So, if you use #lawnfawn on your projects at Instagram, enter a Lawn Fawnatics challenge, or add them to our Flickr group, you just may find yourself featured on the Lawn Fawn blog!




by Ashley
using Wild Wolves, Winter Birds, Nighttime Sky Stencil



by Jennifer
using Stitched Pumpkins, Stitched Gourds, Hay There Hayrides!



by Melanie
using Batty for You, Wild Wolves



by Irina
using Winter Birds, Winter Wonderland Window



by Sophie
using Hay There Hayrides, Tiny Farm, Hay There



by Lauren
using Ta-Da! Diorama!, Wild Wolves, Spooky Gate, Spooky Fence Border,
Shadow Box Card Halloween Add-On, Spooky Forest Backdrop



by Janneke
using Winter Birds, Build-A-Birdhouse,
Build-A-Birdhouse Christmas Add-On, Winter Sprigs Background Stencils



by Goldklecks
using Spooky Forest Backdrop, Spooky Gate,
Hay There Hayrides, Platform Pop-Up, Wild Wolves




Thank you so much to everyone for sharing your wonderful talent with us. You guys are the best! Of course, we will be looking for your Lawn Fawn projects at our Flickr group, at Lawn Fawnatics and on Instagram (be sure to use #lawnfawn). We can't wait to see more of your awesome creativity!


And now we have our Bonus Day Winners!


Our three bonus day winners each receive their choice of Favorite Flannel or Spiffier Speckles paper collection plus one new Fall & Winter 2023 stamp set with coordinating die set of their choice!

And the winners are…
Valerie McHugh
Joyce
Amanda Wilcox
Congrats to the winners! Please email us at fawnies(at)lawnfawn(dot)com with your name, mailing address and your choice of Fall & Winter 2023 paper collection and stamp set.
Big thanks to everyone! It is so much fun to see all of your awesome cards and projects using the new Fall & Winter 2023 release! Your clever creativity makes us so happy!

Supplies: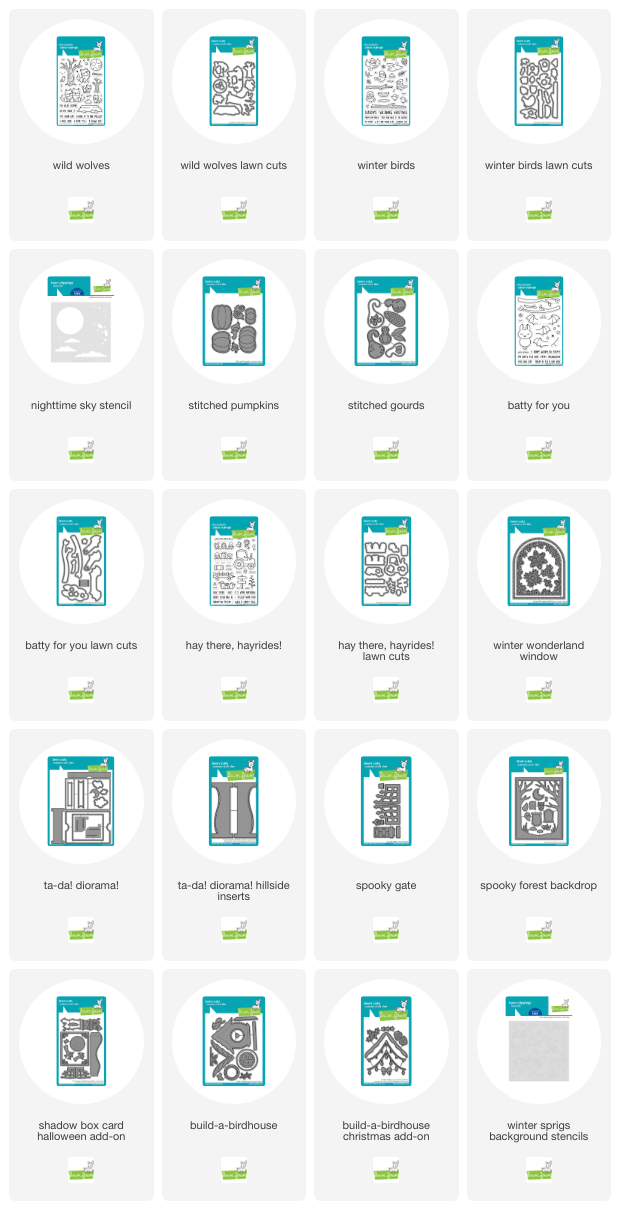 Thanks so much for visiting, have an amazing day!