Samantha joins us today to share a super sweet Let's Go Nuts scene! Check out the Bonus Day Winners below!


Samantha describes this adorable card:
Fall colors are so vibrant and beautiful during the peak leaf time. I love when the temperatures get cooler and fall transitions to winter. I created a more muted palette that is inspired by cooler temperatures and the fading vibrant colors.
There are so many adorable stamp sets in this release and they coordinate perfectly together. One of my favorite sets is Let's Go Nuts. All of the squirrels are so sweet and expressive. They are having so much fun outside collecting acorns, playing in leaves, and reading books. The books, from the Den Sweet Den stamp set are a fun addition to my scene. They are stacked so high in the wagon, that a playful squirrel accidentally knocked over some of them as it jumps into a pile of leaves. It was so much fun building my fall scene with all of the squirrels!
Samantha set the scene for all this fun using the Stitched Hillside Backdrop: Landscape and the Itsy Bitsy Polka Dot Backdrop!
Thank you so much for sharing your charming card with us today, Samantha!
Supplies: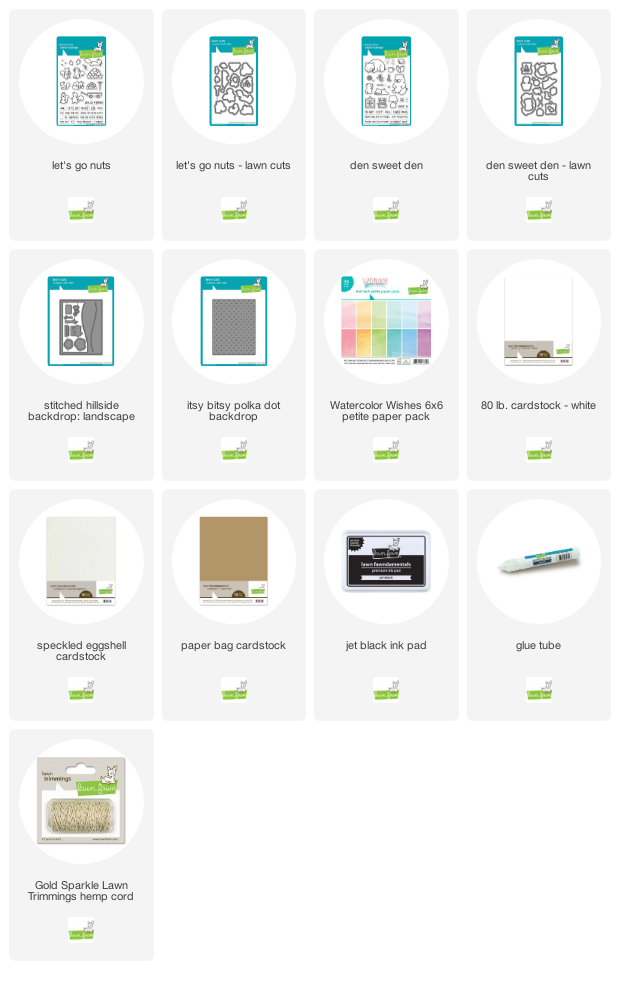 And now we have the winners of our Fall & Winter 2020 Bonus Day giveaway! Each of these winners will receive the Slimline Forest Border and Slimline Simple Stitched Hillside Borders die sets plus one new Fall & Winter 2020 stamp set of your choice!
Winner 1 is storymusicgirl!
Winner 2 is Kim Salito!
Congrats to the winners! Please email us at fawnies(at)lawnfawn(dot)com with your name, mailing address and which prize you won!
Big thanks to everyone! It is so much fun to see all of your awesome cards and projects using the new Fall & Winter release! Your clever creativity makes us so happy!
Thanks for visiting!
Have an amazing day!