Ivy was asked to create a special card for a 1st birthday and she went for a totally fun and colorful card using the Year Seven piñata!
This fun fiesta card is filled with bright colors of cardstock cut to look like the paper covering a piñata! Then Ivy added more fun color with Bunting Borders die cut from Really Rainbow 6×6 paper!
Ivy added a special Magic Picture Changer surprise on the inside of her card! She used a sentiment from So Much to Say along with some hand-lettering to add a happy greeting!
When the tab is pulled the cute little Year Seven piñata makes another appearance!
Thank you so much for sharing this festive birthday card with us today, Ivy!
Supplies: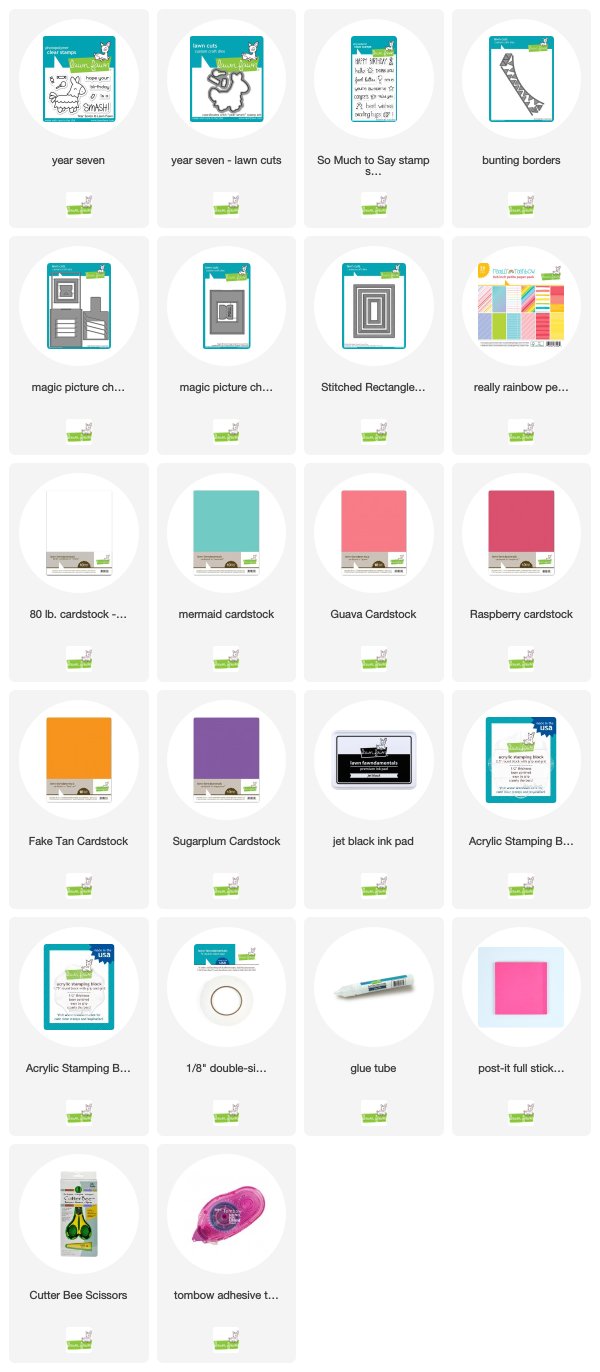 Thanks for visiting!
Have an amazing day!
Be sure to join us here tomorrow for another First Saturday with Megan!