Welcome to another Featured Fawny Friday! We love seeing all of your amazing cards and crafty projects on Instagram and Flickr, and we can't wait to share them! So if you use #lawnfawn on your projects or add them to our Flickr group, you just may find yourself featured on the Lawn Fawn blog!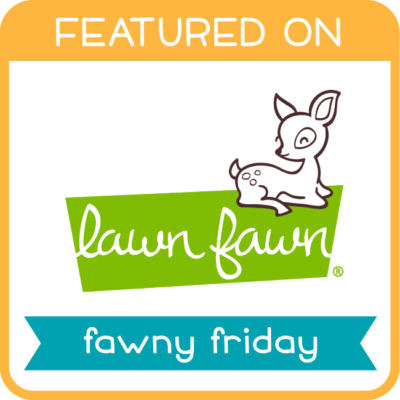 by Marianne
using Mice on Ice, Frosty Fairy Friends, Dad + Me
by Laura S.
using Frosty Fairy Friends, Winter Wavy Sayings
by Beate
using Making Frosty Friends, Cheery Christmas, Simply Celebrate Winter, Critters in the Forest
by Patricia
using Bicycle Built for You, Holiday Helpers, Thanks a Latte
by Katrin
using Be Hap-pea, Winter Village, Snowy Backdrops, Baaah Humbug
by Kelly
using Sweet Friends, Let's Toast, Oh Snap, Merry Messages, Holiday Party Animal
by Janneke
using Fairy Friends, Winter Village, Tiny Christmas, Forest Border, Bugs and Kisses
by Laura F.
using Tiny Christmas, Mini Picture Frames, Fancy Folded Banners
Thank you all for sharing your wonderful talent with us! You guys are the best! We will be looking for your Lawn Fawn projects at our Flickr group, and on Instagram, be sure to use #lawnfawn!
Supplies:

Thanks for visiting!
Have an amazing day!