Hi Friends! Today Chari has another clever video tutorial for us! She decorated a Hello Sunshine Mini Notebook with an embroidered rainbow! Check it out below or click HERE to watch at our YouTube channel.
Thanks so much for watching! Have fun decorating our Mini Notebooks!



Chari stitched up a pretty rainbow using Embroidery Hoop and the Embroidery Hoop Rainbow Add-On. I love the fleecy Simple Puffy Clouds she added and the pretty little pink and gold glitter hearts. So many sweet little details went into creating this adorable notebook!



Chari added a strip of Vertical Stripe Rainbow Washi tape to add interest along the bottom. Then she tied on a sweet tag with Unicorn Tail Sparkle cord.

Thank you so much, Chari for sharing this inspiring project! Such a fun idea!

These mini notebooks can be personalized to make great gifts all year! Add a custom designed stitched Christmas tree Embroidery Hoop to the Snow Day or Let it Shine notebooks, or stitch a pumpkin for the Fall Fling or Into the Woods set. Need more great gift ideas? Check out the gift collection HERE.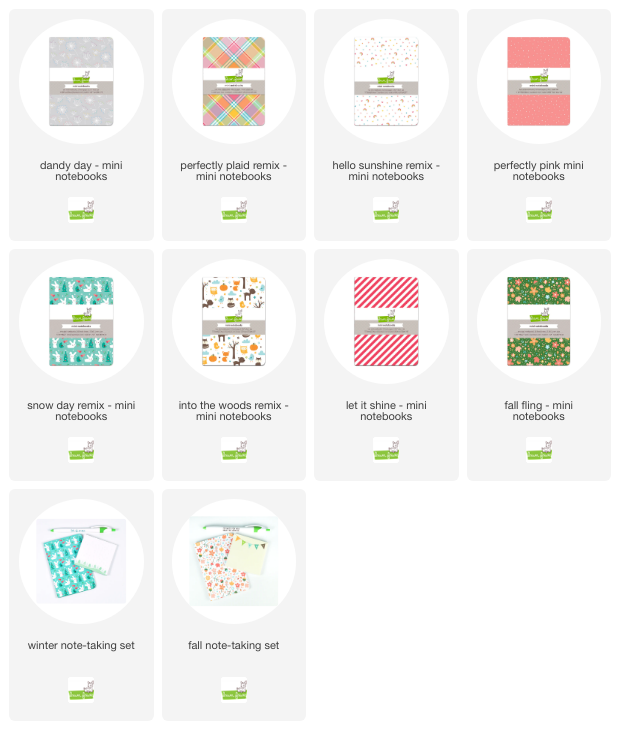 How would you decorate these mini notebooks? Let us know in the comments.


Supplies: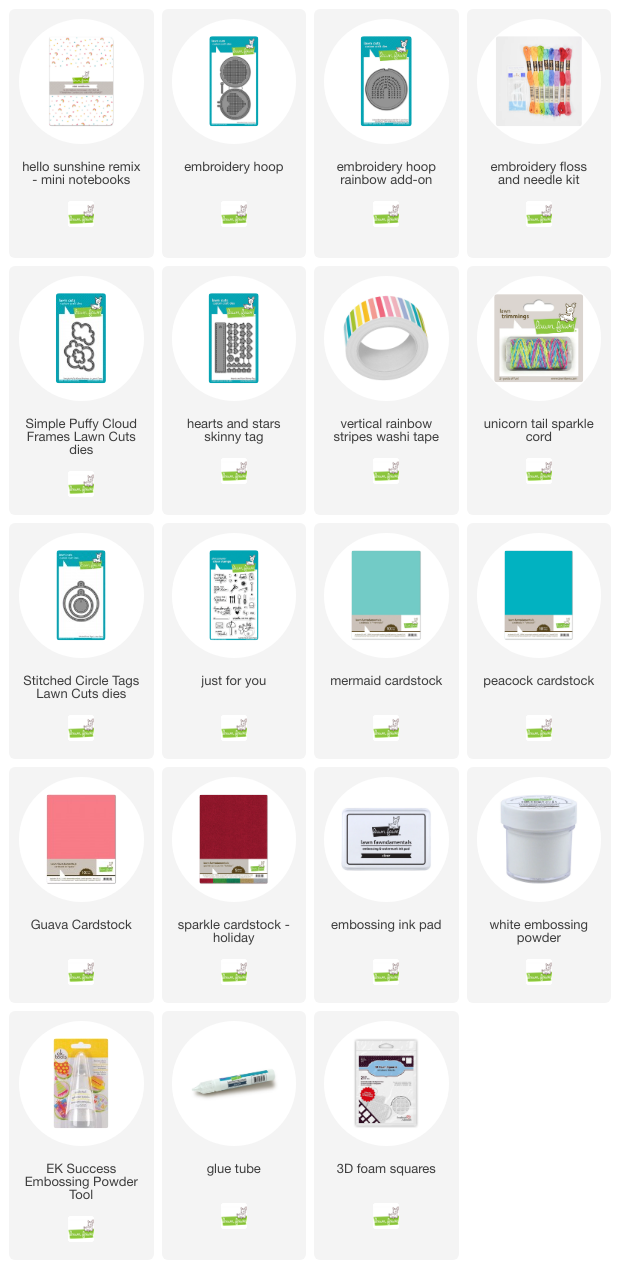 Thanks so much for visiting, have an amazing day!