Hi friends, happy Featured Fawny Friday! It's time to share some of the amazing Lawn Fawn cards and projects you are all creating and sharing! We are always so inspired! Thank you all so much!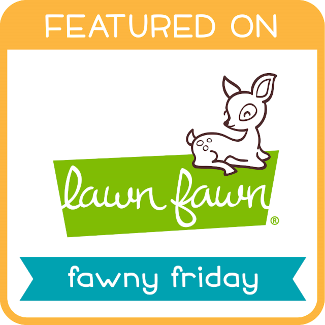 We always love seeing all of your amazing cards and crafty projects on Instagram and Flickr! And we can't wait to share them! So, if you use #lawnfawn on your projects at Instagram, enter a Lawn Fawnatics challenge, or add them to our Flickr group, you just may find yourself featured on the Lawn Fawn blog!



by Marieke
using Hay There, Hayrides!, Hay There, Hayrides! Mice Add-On, Car Critters, Tiny Farm



by Jennifer
using Little Snow Globe: Dog, Little Snow Globe Add-On, Reveal Wheel, Reveal Wheel Square Add-On,
Reveal Wheel Little Snow Globe: Dog Add-On, Holly Leaves Border, Merry Mistletoe, Finley's ABCs



by Ashley
using Simply Celebrate Winter Critters, A Bug Deal,
Mini String of Lights, Simply Celebrate Winter Critters Add-On



by Justin
using Giant Happy Fall, Stitched Pumpkins



by Femke
using Build-A-Birdhouse, Winter Birds, Henry's ABCs,
Flappy Holiday, Build-A-Birdhouse Christmas Add-On



by Kary
using Yappy Birthday, Yappy Birthday Add-On, Lift the Flap Tree Backdrop,
Bunting Borders, Offset Sayings: Birthday, Heart Garland Backdrop: Landscape



by Jaime
using Winter Birds, Platform Pop-Up, Magic Iris,
Magis Iris Snow Globe Add-On



by Safia
using Little Snow Globe: Bear, Winter Wonderland Window




Thank you so much to everyone for sharing your wonderful talent with us. You guys are the best! Of course, we will be looking for your Lawn Fawn projects at our Flickr group, at Lawn Fawnatics and on Instagram (be sure to use #lawnfawn). We can't wait to see more of your awesome creativity!

Supplies:

Thanks so much for visiting, have an amazing day!