We are currently looking for a new "Fawnie" staff member to join the team. Working at Lawn Fawn has many perks! We have a great work environment, health insurance, paid time off, and we are centrally located in South Orange County. We have a need for a Wholesale Accounts Manager. Please click HERE for all the details about this exciting opportunity!



Nothing says "glamping" like a pretty pink tent! Renata shares her idea of camping in style using Build-A-Campsite and Bayou Backdrop!


In order to set the scene, Renata used Bayou Backdrop as a frame. She included the cattails and grass to fill in the corners. She also used Simple Grassy Hillside Borders and some trees from Build-A-Campsite.


Rather than making an ink-blended sky, Renata used Watercolor Wishes Rainbow paper in the background. She cut the tent from Watercolor Wishes Rainbow as well.


Renata gathered some cute images together to create this charming scene! She used the boy and dog from Bicycle Built for You with the girl and bowl of popcorn from Screen Time. Then she added the guitar and rock from S'more the Merrier to finish the scene!


This scene is so adorable, Renata! Thanks so much for sharing with us today!
Supplies: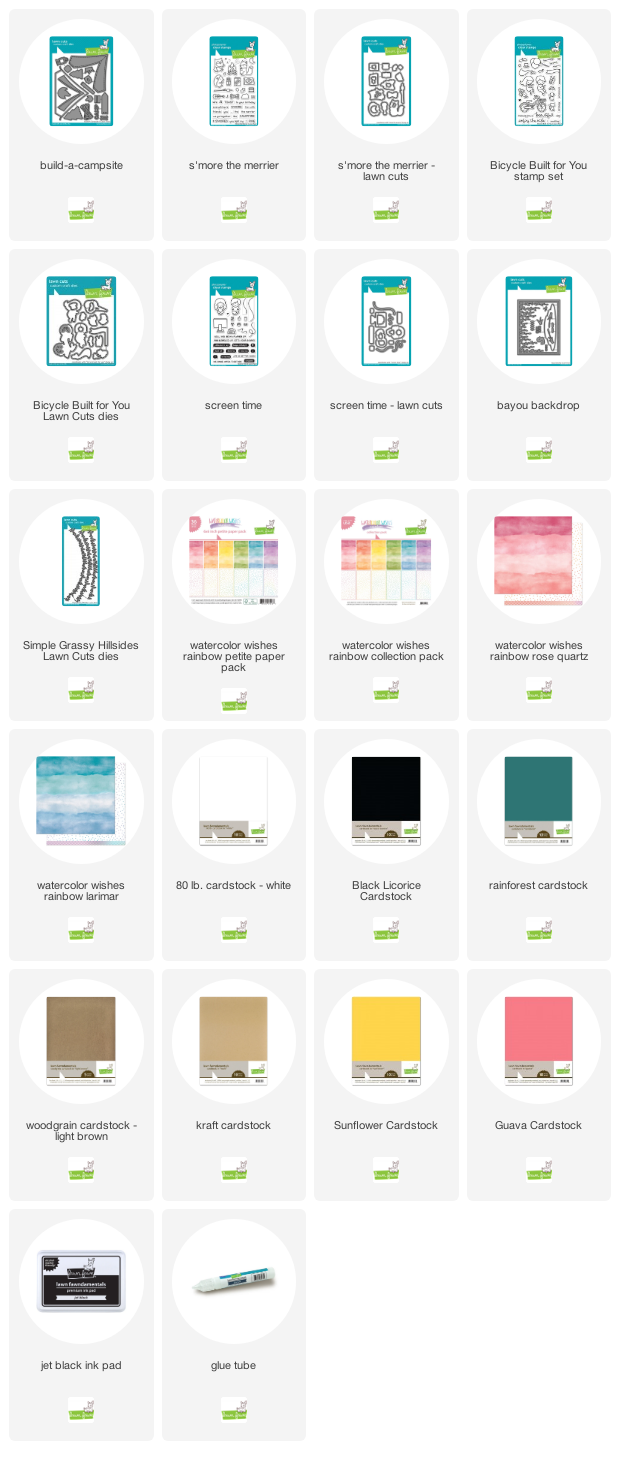 Thanks so much for visiting!
Have an amazing day!