Lynette is here today to share a sweet birthday card featuring Birthday Before 'n Afters in a non-interactive design!
Spring Fling "Debbie" paper in both 12×12 and 6×6 is so pretty in pink and looks perfect with the cute little yellow bird and cake frosting! Lynette used a Stitched Scalloped Square Frame to create a focal point for the cake!
Lynette gold embossed the cake and the sentiment and added some fun color detail by splattering Raspberry and Sunflower ink on the square panel behind the cake and on the Fancy Wavy Banner!
I love how Lynette used the cake with the slice missing on the inside of the card! It's a great way to use the Birthday Before 'n Afters images! She added another clever detail using the smoke from Cutie Pie to look like the candles were just blown out!
Thank you so much for sharing this adorable birthday card with us today, Lynette!
***Our friends, Emily and Samantha are featuring our On the Beach set for their "Too Many Cards" video series along with a giveaway! Check out their videos; Emily's video and Samantha's video! I know you will be inspired!***
Supplies: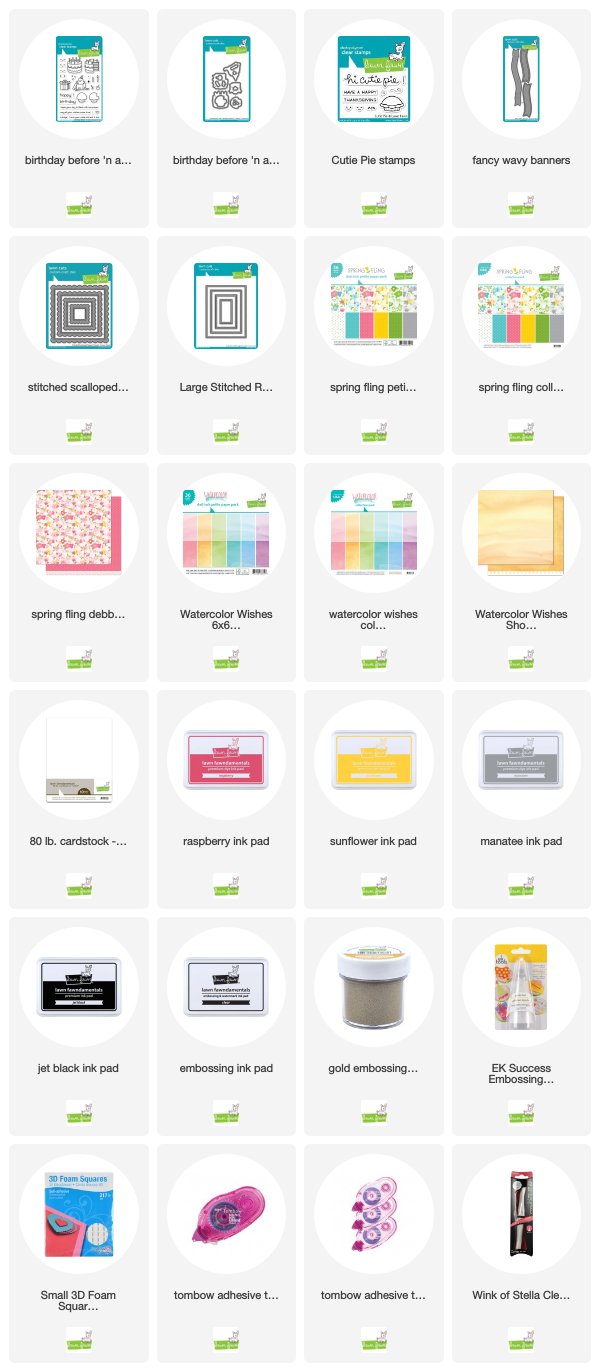 Thanks for visiting!
Have an amazing day!