Don't miss this free stamp set!

Get this 3″ x 4″ stamp set FREE with any $60+ purchase, while supplies last. We will automatically add this stamp set to all qualifying orders, no code required! Offer expires this Friday, don't miss it!!


Chari is back with more inspired stitching! She created the most adorable spider web using the new Embroidery Hoop Snowflake Add-On! You can watch the video tutorial below or click HERE to watch at our YouTube channel.
Thanks so much for watching, I hope you are inspired!



Chari shows us a clever way to use the Embroidery Hoop Snowflake Add-On to create the cutest Halloween card! To create her card, she started with Dotted Moon and Stars Backdrop: Portrait. Then she created her sentiment with Henry's ABCs and Riley's ABCs.



Next, she stitched up the cute spider web with Pearl Cotton embroidery floss using the Embroidery Hoop Snowflake Add-On on Fog cardstock. I love that she added the cute spiders from Cute Cobweb.


Be sure to check out the new Embroidery Hoop patterns designed by Chari! She has added some inspired Fall-themed designs to use with the original Embroidery Hoop set. You will find all of Chari's embroidery patterns HERE. Check out Chari's charming samples below!



Witchy Wear pattern



Wicked Kitty pattern



Jolly Jack pattern



Awesome Apple pattern



Fall Foliage pattern



Pick of the Patch pattern


Thank you so much for sharing your stitching creativity, Chari! I love all of the new Embroidery Hoop patterns!

Supplies: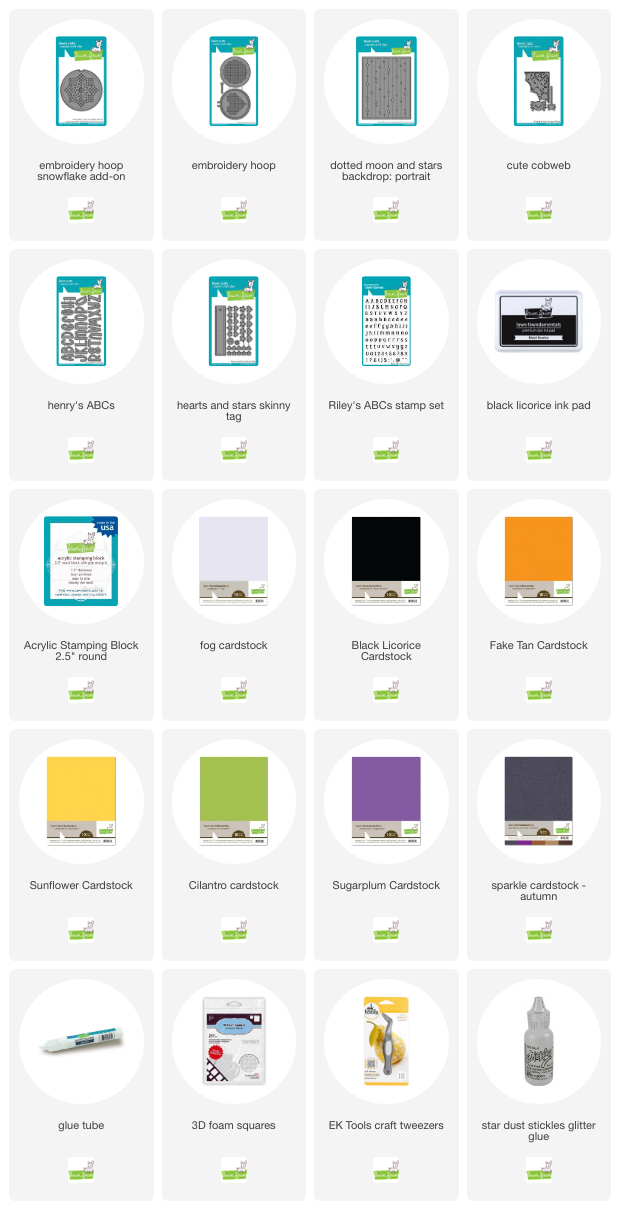 Thanks so much for visiting, have an amazing day!