Our Thanksgiving thank you specials will be available through Monday, December 2nd at lawnfawn.com! Thank you all so much! Check out all the details HERE!
Franci joins us today to share a fantastic Yeti or Not pop-up card! She loves our cute little yetis and couldn't resist giving them a fabulous, over the top pop-up scene!
Franci's Scalloped Box Card Pop-Up packs lots of humorous Yeti or Not fun within the layers of her design! She used a beautiful pastel color palette!
Strips of acetate allow the snowboarding yeti and other elements to appear to be floating and flying! She added the speech bubbles from A Little Birdie and the snowflakes with acetate as well!
The mountains in the background are from our Shadow Box Card Mountain Add-On! They fit perfectly in the Scalloped Box Card Pop-Up! For the greeting Franci combined happy from Mice on Ice with a colorful word from Offset Sayings: Christmas!
Franci admits this over-the-top yeti-filled design may not mail easily but it is so perfect as a festive and funny Christmas decoration!
Thank you so much for sharing today, Franci! I love this fantastic Yeti or Not design!
Supplies: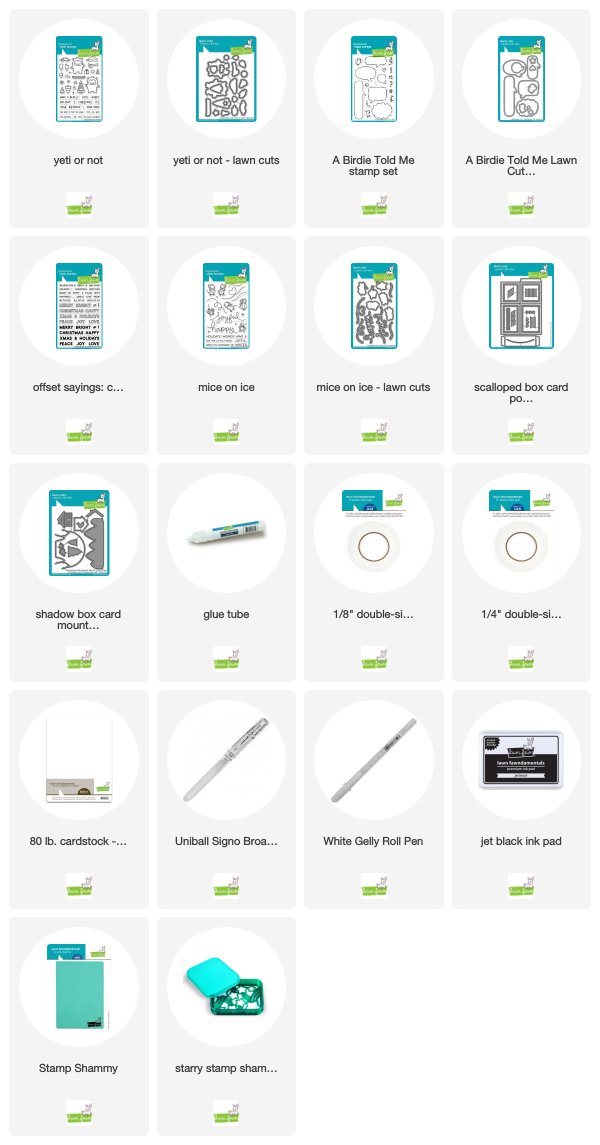 Thanks for visiting!
Have an amazing day!