We invite you to join us for Fawny Holiday Week starting on Monday, November 16th! Our Design Teams, Fawnies and some special guest designers will be sharing amazing holiday inspiration all week! We will have videos every day along with a daily giveaway! We can't wait!

Eloise created a cute glitter-filled snow globe by combining Magic Iris Snow Globe Add-On and Peas on Earth! You can watch the video tutorial below or click HERE to watch at our YouTube channel.
Thank you for watching!


Eloise used the Magic Iris Snow Globe Add-On without the Magic Iris to create a glittery shaker card! She used a Snow Globe Scenes Christmas Tree inside the shaker which she filled with Chunky Glitter!

The cute little Peas on Earth carolers decorate the front of the snow globe! Eloise made the base of the snow globe using Woodgrain cardstock and finished it with a Snow Globe Scenes greeting!
I love the 2-toned diagonal background she created with red and cream striped Let It Shine 6×6 paper!
Thanks so much for sharing this delightfully clever snow globe with us today, Eloise!
Supplies: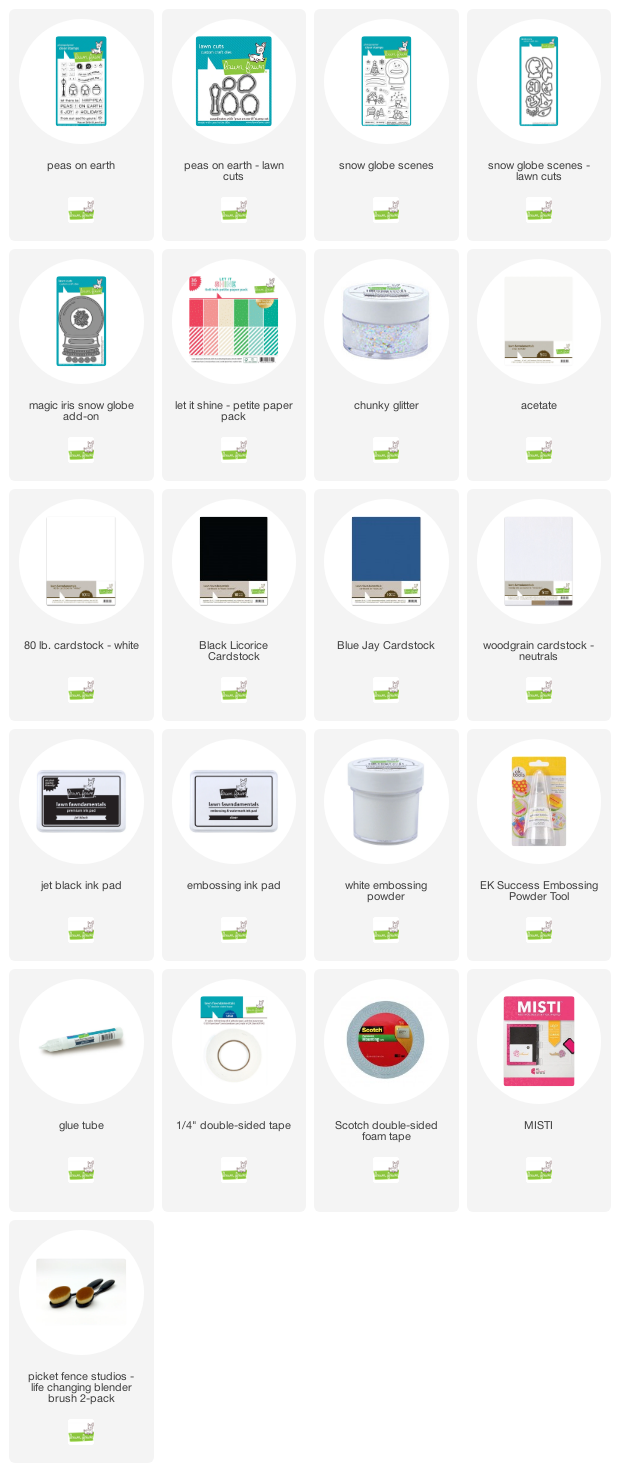 Thanks for visiting!
Have an amazing day!