Merry Christmas friends! Today we have you covered from Christmas to Valentine's Day! First up, Caly created an adorable Flippin' Awesome card featuring Scent with Love! And then Renata shares a delightful card to wish you a very Merry Christmas!

You can watch Caly's video below or click HERE to watch at our YouTube channel.
Thank you so much for watching!


Caly's multi-panel Flippin' Awesome card tells a sweet story with every flip! It's a love story of course, ending with a happy hug! Caly took the time to plan out each piece of the story before stamping and coloring the Scent with Love images!


Caly created a background that is full of heart! She cut the Quilted Heart Backdrop: Landscape, then she stenciled it with Lots of Hearts Background Stencils!


She used Grassy Stencil to ink up a long panel before cutting it with the Flippin' Awesome stitched squares. The fresh blue and green of the scene pops layered on the Ballet Slippers pink!


I love how Caly used all the skunks in both Scent with Love and the Scent with Love Add-On set! The heart garland, the rose and the bow in the girl's hair keep the continuity up on each panel. This is so adorable, Caly!


And now let's check out Renata's Christmas card!


Renata created a tall slimline design that is filled with lots of snowy fun! She featured penguins from both Penguin Party and Here We Go A-Waddling!


Renata included the silver-embossed Merry Christmas message, from Ready Set Snow. It looks so cute held up by the penguins! Renata created lots of frosty fun using Snowflake Border, Pixie Dust hills and more snowflakes stenciled with Fairy Dust Stencil Paste!
I just love how the holographic cardstock catches the light and looks so colorful! Giant Let it Snow fills up the top of Renata's card so brilliantly!


Big hugs and thanks to Caly and Renata for inspiration that is so perfect! Have a very Merry Christmas!


Caly's Supplies:

Renata's Supplies: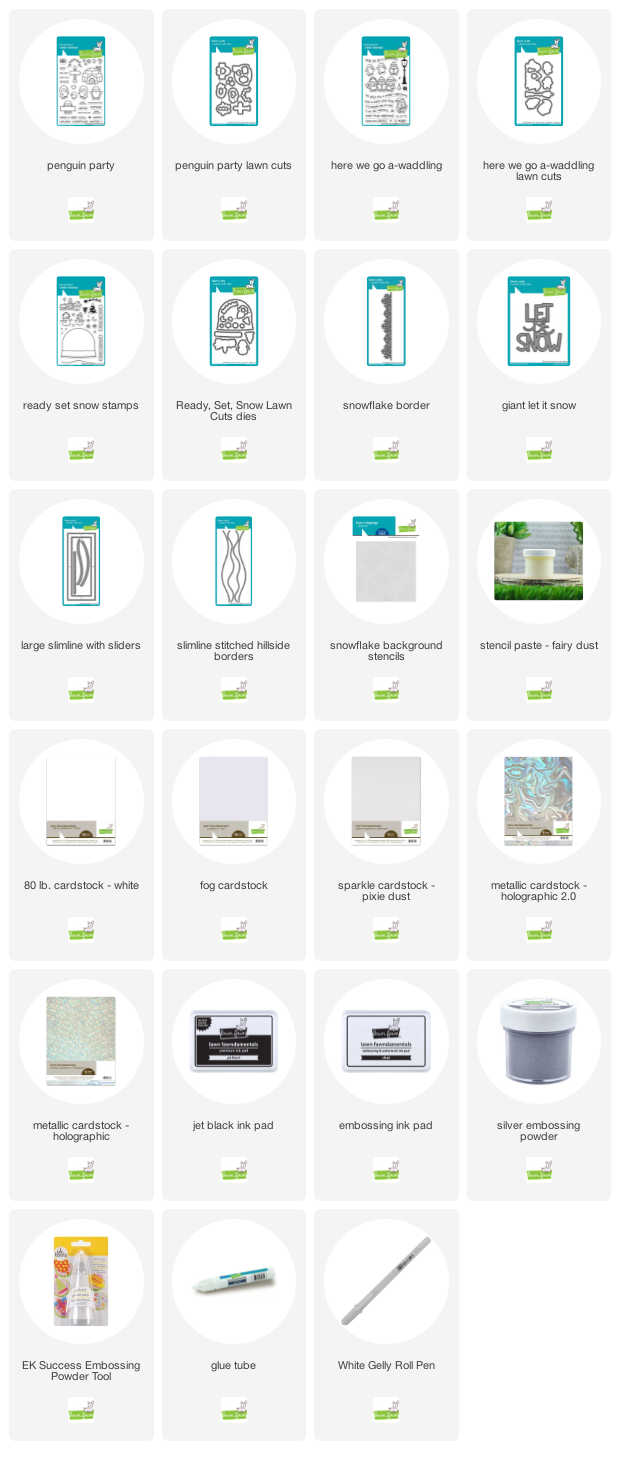 Thanks so much for visiting!
Have an amazing holiday!