We are so excited, and we can't wait to show you what we have been working on for Spring 2023! Join us for Spring Inspiration & Release Week starting on February 15 with our Big Giveaway Post! We will have Design Team inspiration, Intro Videos and daily giveaways! For a sneak peek, check out our Reel at Instagram HERE!


Keep all of your Valentine memories in a sweet mini album keepsake! Melissa joins us today to share her adorable heart-shaped album!

To create the cover of her album, Melissa layered Giant Outlined Love Ya on a Lacy Heart Stackable. I love how she filled in the letters with Really Rainbow paper!

She used Outside In Stitched Heart Stackables in Chili Pepper, White and Ballet Slippers cardstock for the album pages. Then she added more Lacy Hearts and some scrapbook supplies from her stash to embellish the cute photos.
For the back page, Melissa used Just Stitching Hearts. Since this die only adds the stitching, she cut out the heart by hand. She stacked up her pages, punching a hole in each before using a book ring to hold them together.
This is such a cute way to collect favorite memories! Thank you so much for sharing with us today, Melissa!

Supplies: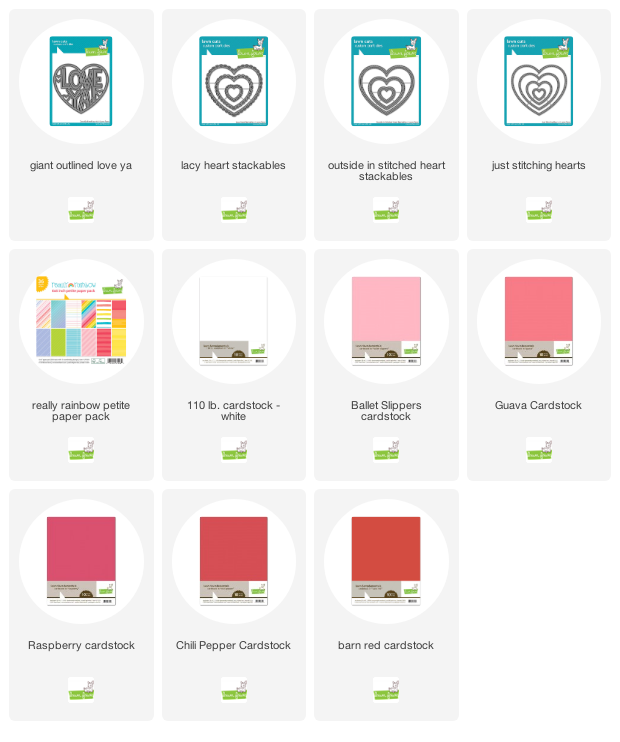 Thanks so much for visiting, have an amazing day!