Here we have a little recap of the November Inspiration Week featured products and, of course, we have our Winners below! We will have lots of fun posts and videos throughout the rest of the month featuring our Fall & Winter 2021 products! And look for Fawny Holiday Week coming up on November 22! Woohoo! We are so excited!

Here's a recap of the Fall & Winter 2021 products that we introduced this week!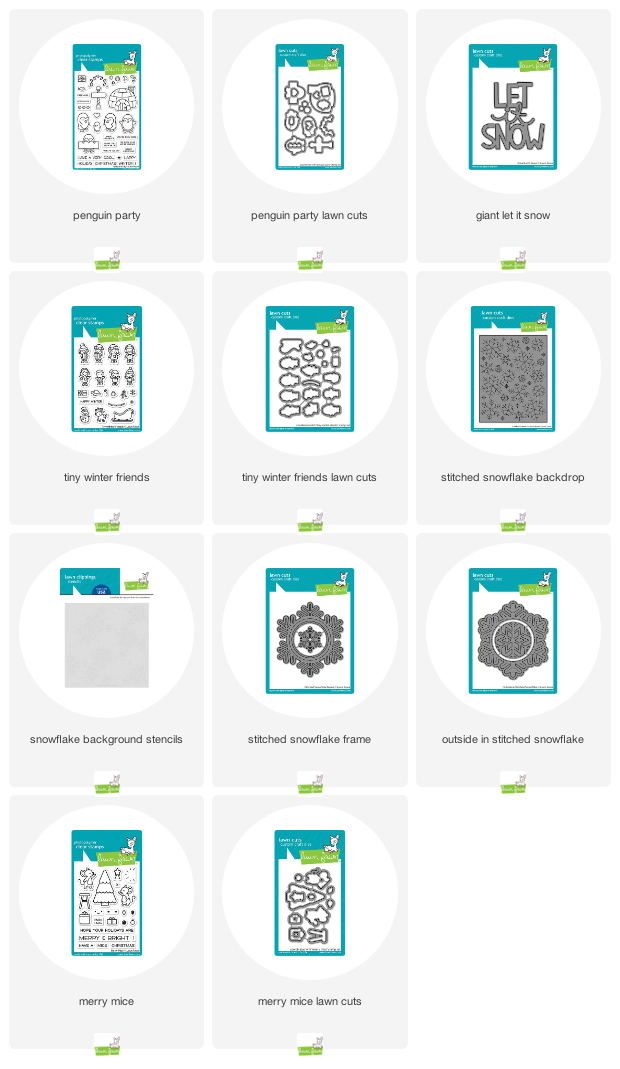 You can find our Fall & Winter 2021 products at our online shop and in your favorite local stores, too! Check out the list HERE, and if you don't see your favorite store make sure to let them know about us!


Now we have a little bonus inspiration for you!

Mindy's joyful Magic Iris Snow Globe design is so much fun! She created a frosty winter scene for the Penguin Party cuties! When the Magic Iris is opened an adorable penguin appears with a fun friendship message! So sweet and clever!



And now for our winners ….. parrrrrrummmmmmm …… (that's a drum roll) ……..


The Big Winner of ALL 13 Fall & Winter 2021 stamp sets is…Donnalee Boisseau
The Big Winner of their choice of 4 Fall & Winter 2021 stand alone die sets is…Deann ONeill
Penguin Party winner is…Amy Cooley
Giant Let it Snow/Tiny Winter Friends winner is…Jackie Smith
Stitched Snowflake Backdrop winner is…Amy Mattingly
Stitched Snowflake Frame/Outside In Stitched Snowflake winner is…Carol Kawakami
Merry Mice winner is…Anja Lensen


If you are one of our lucky winners, please email us at fawnies(at)lawnfawn(dot)com with your name, mailing address and which prize you won!
Erica, Mike and I wanted to thank you so much all for all of your enthusiasm this week! It has been amazing, and it means more than we could ever say! We loved reading all of your comments and getting to learn a little bit more about you! Thank you so much for being so amazing!!!!
Thanks for visiting!
Have an amazing day!