Today we are happy to have Nichol join us to share a super cute idea for Valentine's Day treats! She combines Woodland Critter Huggers with the Tiny Gift Box Raccoon and Fox Add-On to make coordinating cards with attached treat boxes! You can watch the video below or click HERE to watch at our YouTube channel.
Thanks so much for watching!
These cute card/treat box combos are perfect for hand-delivering a unique Valentine's Day gift to friends and family.
The Stitched Gift Card Pocket on the inside is the perfect place to slip a gift card or a sweet little note!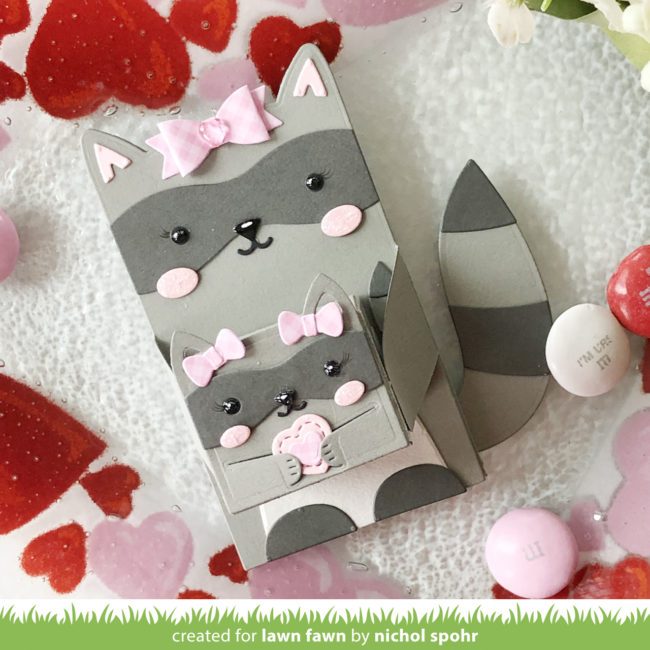 Fill the Tiny Gift Box with little candy treats!
The cute hearts on the critter bums leave the recipient with a smile! I love how Nichol always thinks of the cutest little details!
Thanks so much for sharing this adorable project with us today, Nichol! I love these charming treats so much!