Here we have a little recap of the July Inspiration Week featured products, and, of course, we have our Winners below! We will have lots of fun posts and videos throughout the rest of the month! Be sure to look for our Fall/Winter 2020 Release next month!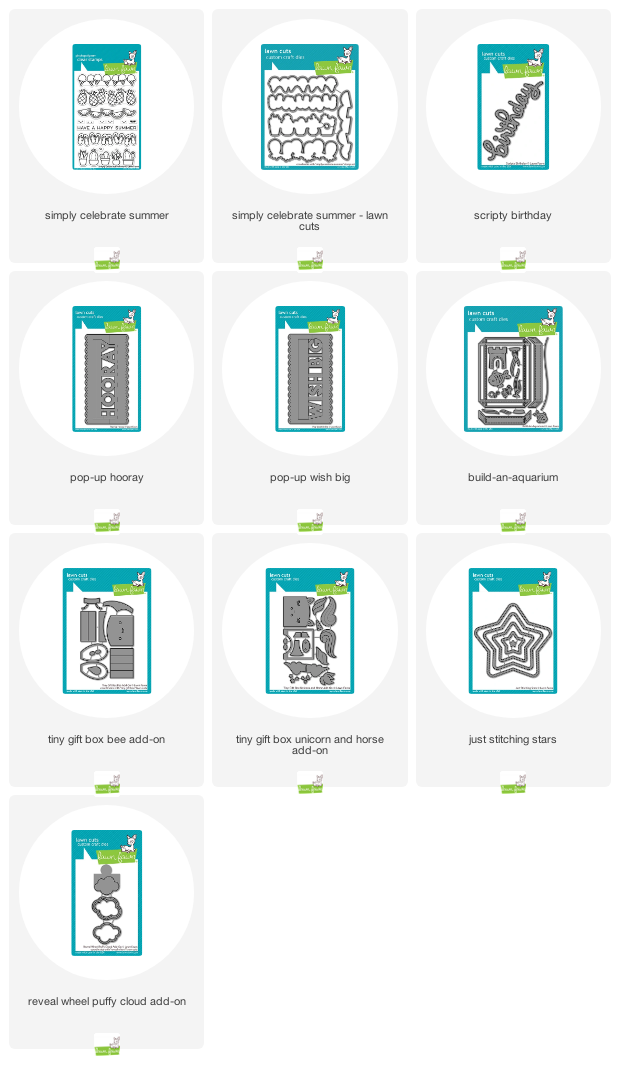 Here's a little extra bonus inspiration from Design Team member, Grace!

This card is the perfect way to say thank you to all of our Lawn Fawn friends for making this an amazing Inspiration Week! You guys are the best!
Grace used the new Build-An-Aquarium set to create a Magic Iris shaker card! She sandwiched the aquarium elements and Chunky Glitter between acetate panels. Then she layered the aquarium over the Magic Iris that reveals the hidden message from Keep on Swimming! Such a fun card design!
And now we have our July Inspiration Week Giveaway Winners! ….. parrrrrrummmmmmm …… (that's a drum roll) ……..
The winner of All 8 Summer 2020 stamp sets is…Laurie D!
The winner of their choice of 4 Summer 2020 stand alone die sets is…Carolee Mc!
Simply Celebrate Summer winner is…Patricia G!
Pop-Up Hooray winner is…Kari S!
Build-An-Aquarium winner is…Meagan W!
Tiny Gift Box Unicorn and Horse Add-On winner is…Lisa Norstrom!
Just Stitching Stars winner is…Becky Woodbury!
Congrats to the winners! Please email us at fawnies(at)lawnfawn(dot)com with your name, mailing address and which prize you won!
Erica, Mike and I wanted to thank you all for all of your enthusiasm this week! It has been amazing, and it means more than we could ever say! We loved reading all of your comments and learning a little bit more about you! Thank you so much for being so amazing!!!!
Supplies: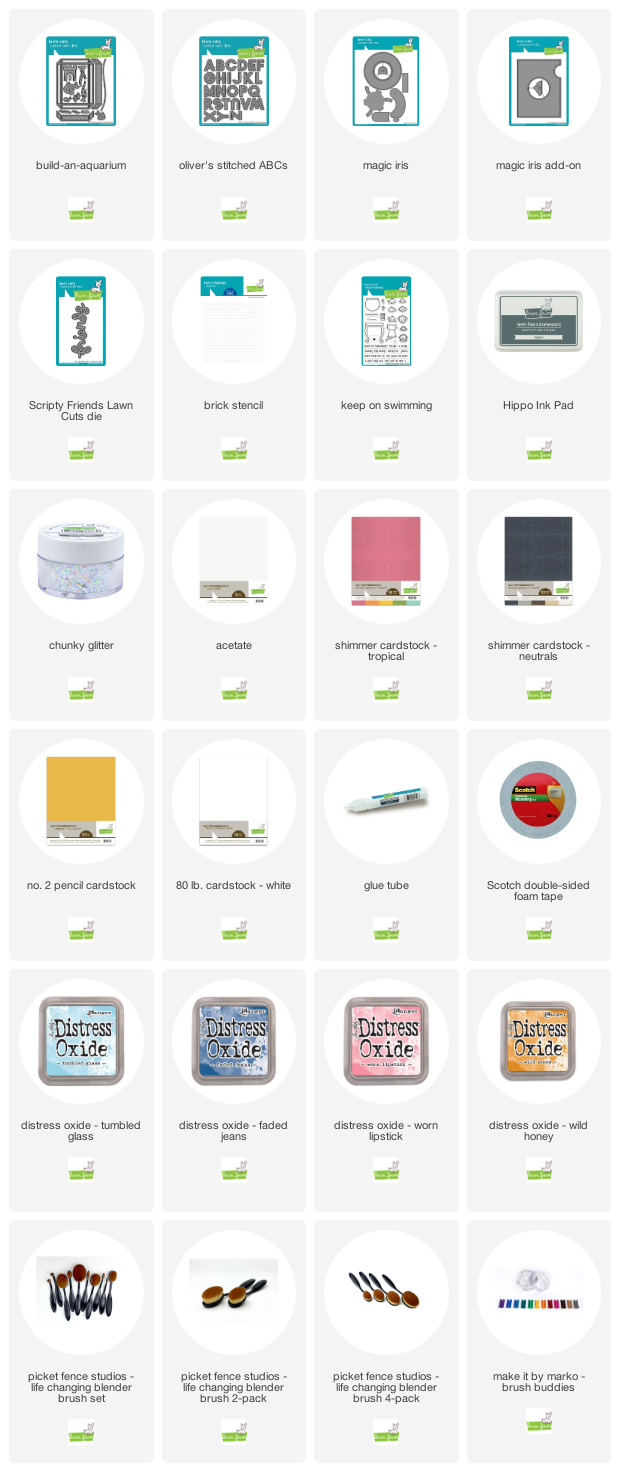 Thanks for visiting!
Have an amazing day!