Jessica joins us today to share some fun facts about axolotls along with a clever and beautiful card! It features I Like You (a lotl) and Build-an-Aquarium. You can watch the video tutorial below or click HERE to watch at our YouTube channel.
Thank you for watching!
Jessica features our cute little axolotl in his fresh water aquarium! She used Distress Oxide inks to add all the bold color to the background and the aquarium tank.
Jessica included the seaweed and bubbles from I Like You (a lotl) with the die cut sand castles and sea grass from Build-an-Aquarium. Scripty Hugs pairs perfectly with the punny sentiment!
Thank you so much for showcasing our little axolotl today, Jessica!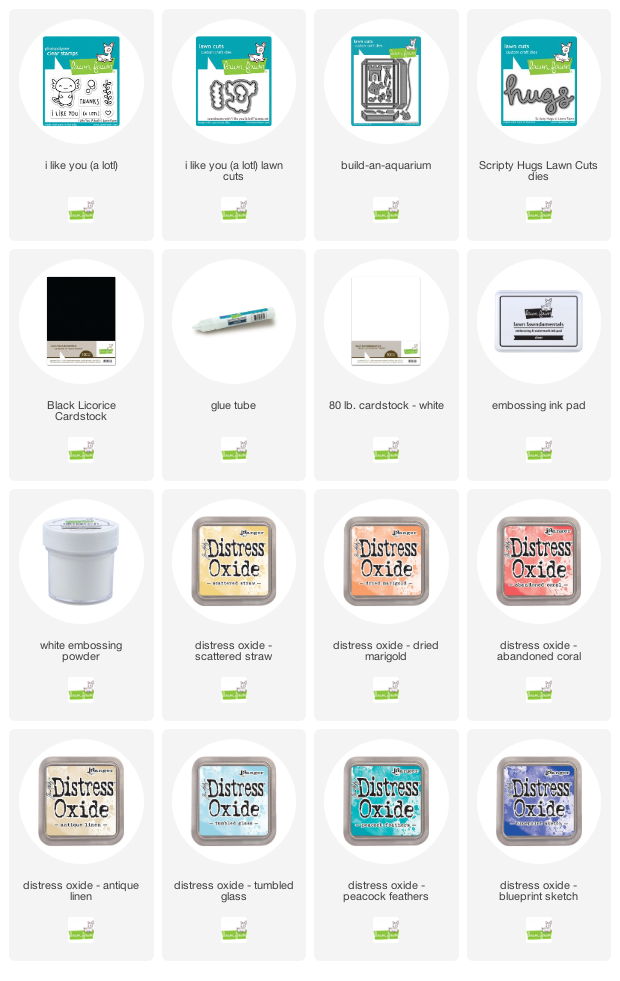 Thanks for visiting! Have an amazing day!