Here we have a little recap of the November Inspiration Week featured products, and, of course, we have our Winners below! We will have lots of fun posts and videos throughout the rest of this month and be sure to join us for Fawny Holiday Week! Woohoo!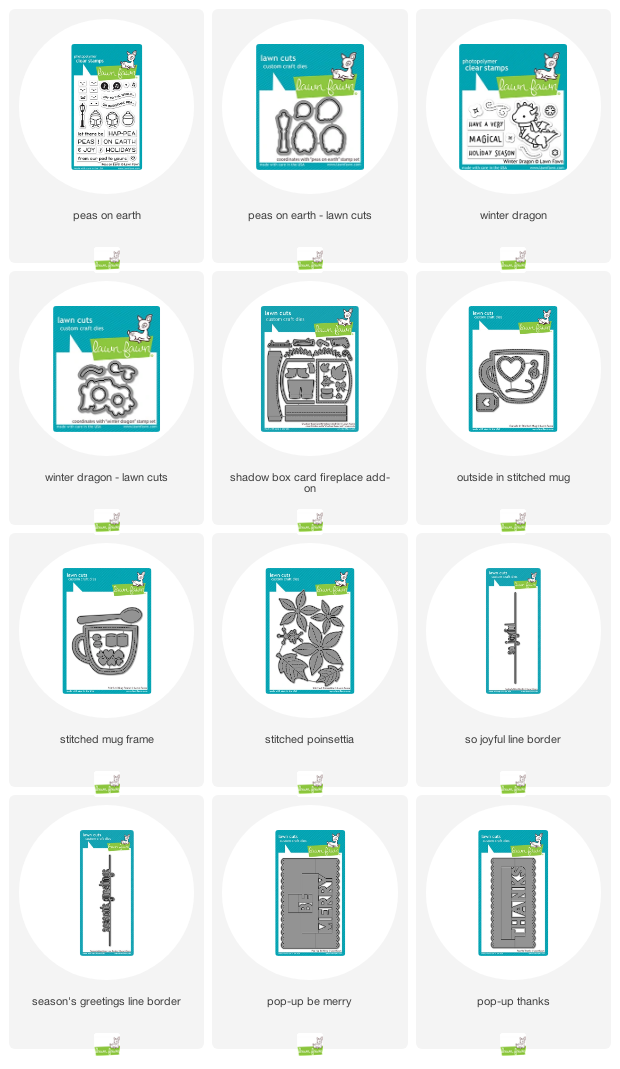 And now we have bonus inspiration for you!

Mindy's Shadow Box Card features the new Fireplace Add-On complete with Santa's legs as he makes his way down the chimney! She used the Brick Stencil to give her fireplace a modern stone look; and decorated the mantle with garland, holly leaves and berries along with a bright red bow! To finish this fun Christmas design she included some gifts and treats for Santa from Christmas Dreams.
Thanks so much for sharing this bonus inspiration with us, Mindy!


And now for our winners ….. parrrrrrummmmmmm …… (that's a drum roll) ……..


The winner of their choice of 6 Fall and Winter 2020 stamp sets is…Benessi!
The winner of their choice of 4 Fall and Winter 2020 stand alone die sets is…Vajdics Marta!
Peas on Earth winner is…Susan Strong!
Shadow Box Card Fireplace Add-On winner is…Sophie S!
Outside In Stitched Mug winner is…S. Jameson!
Stitched Poinsettia winner is…Elle!
Pop-Up Be Merry winner is…Gloria B!
Please email us at fawnies(at)lawnfawn(dot)com with your name, mailing address and which prize you won!
Erica, Mike and I wanted to thank you all for all of your enthusiasm this week! It has been amazing, and it means more than we could ever say! We loved reading all of your comments and getting to learn a little bit more about you! Thank you so much for being so amazing!!!!

Supplies: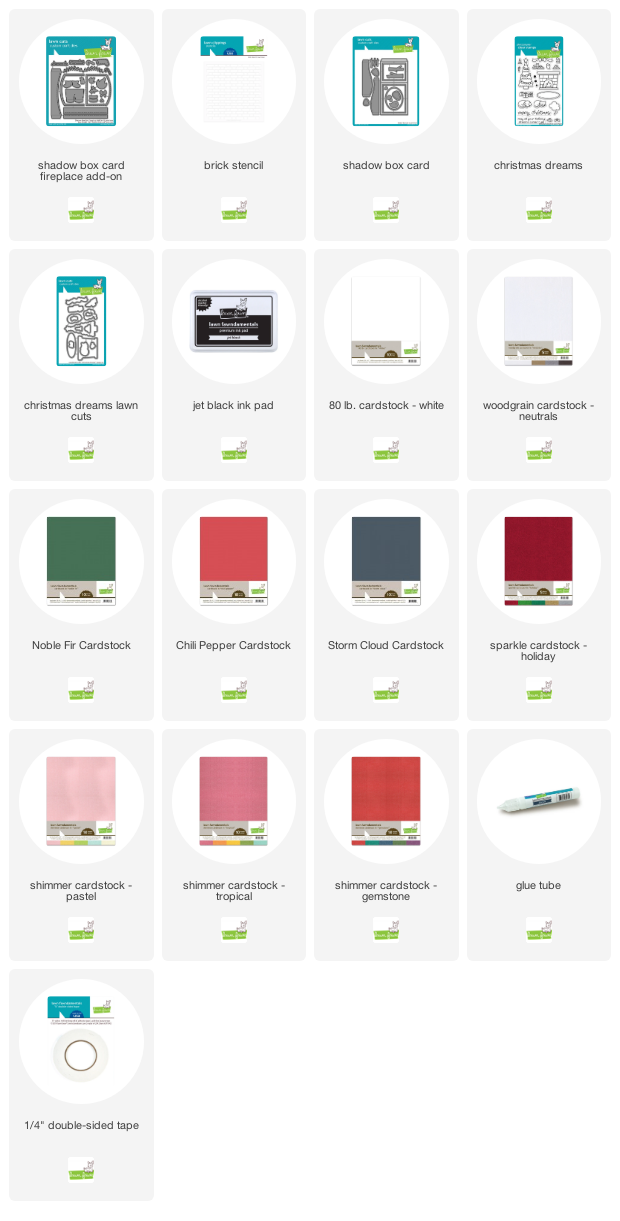 Thanks for visiting!
Have an amazing day!