Here's a recap of the Spring 2023 products we highlighted during April Inspiration Week. And of course, we have our Inspiration Week winners below!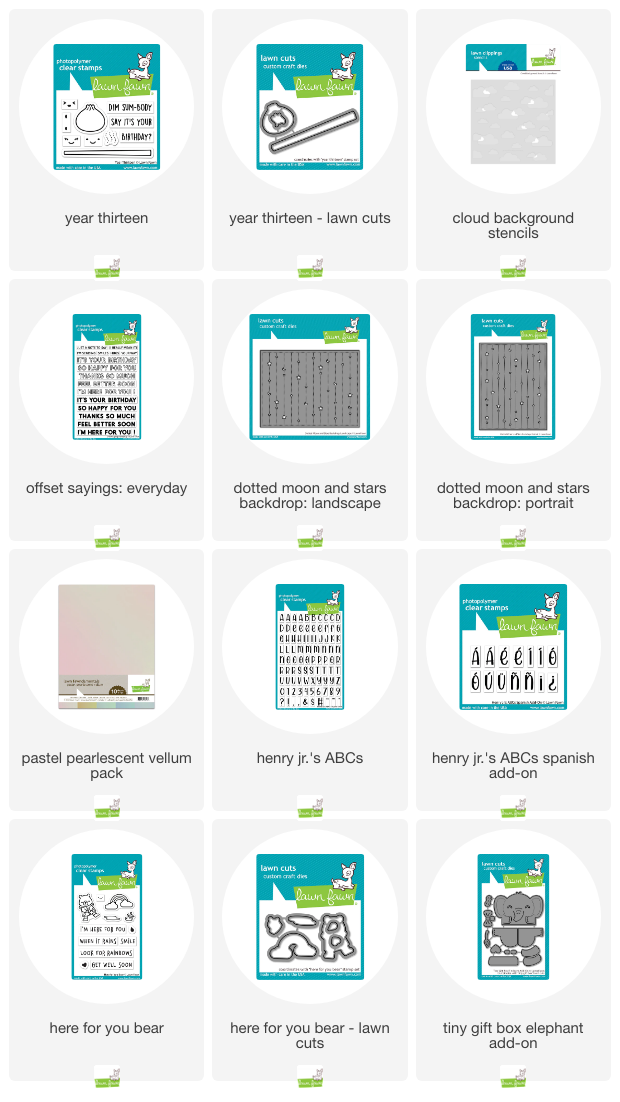 Now we have a little bonus inspiration for you!



Latisha's Giant Outlined Hello Baby design is so amazing! I love the Spring Sparkle cardstock in pretty lavender for the letters. It complements the colors of the What's Sewing On paper so well. And the Dotted Moon and Stars Backdrop: Portrait adds so much sweet detail highlighting the bright green stars and moons!



And now for our winners ….. parrrrrrummmmmmm …… (that's a drum roll) ……..
The Big Winner of ALL 14 Spring 2023 stamp sets is…Judy Watt!
The Big Winner of their choice of 4 Spring 2023 Stand alone Lawn Cuts sets is…Lynaya!
Year Thirteen winner is…Tina Ricaurte!
Cloud Background Stencils and Offset Sayings: Everyday winner is…Cynthia C!
Dotted Moon and Stars Backdrop and Pastel Pearlescent Vellum winner is…Angela Mickler!
Henry Jr.'s ABCs and Henry Jr.'s ABCs Spanish Add-On winner is…Emilia H!
Here for You Bear and Tiny Gift Box Elephant Add-On winner is…Kimberly Ingersoll!


If you are one of our lucky winners, please email us at fawnies(at)lawnfawn(dot)com with your name, mailing address and which prize you won!
Erica, Mike and I wanted to thank you so much all for all of your enthusiasm this week! It has been amazing, and it means more than we could ever say! We loved reading all of your comments and getting to learn a little bit more about you! Thank you so much for being so amazing!!!!
Thanks for visiting!
Have an amazing day!