You are invited to join us for Fawny Holiday Week! It's our annual holiday party right here at the blog! All of our Design Teams will be sharing amazing holiday inspiration, and we will have videos and daily giveaways! There may even a surprise, too! Fawny Holiday Week starts on Monday, November 11 and we can't wait!
Welcome to another Featured Fawny Friday! We love seeing all of your amazing cards and crafty projects on Instagram and Flickr, and we can't wait to share them! So if you use #lawnfawn on your projects or add them to our Flickr group, you just may find yourself featured on the Lawn Fawn blog!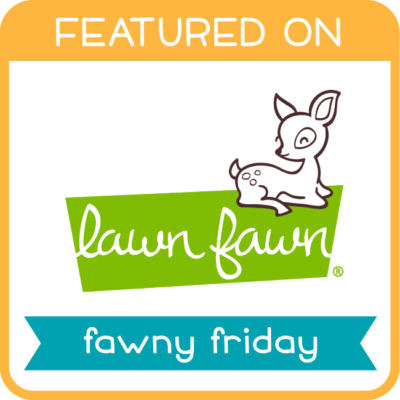 by Chloe
using Toboggan Together
by Ellen
using Big Thanks, Sunrise Backdrop
by Nikki
using Jump for Joy, Happy Harvest
by Hannah
using Stitched Snowflakes, Toboggan Together
by Jordan
using Thanks a Latte, Sweet Friends, Winter Big Scripty Words, Oh Snap, Lacy Borders
by Rhian
using Mice on Ice
by Stephanie
using Ho-Ho-Holidays, Christmas Dreams, Holiday Helpers
by SweetD
using Tiny Gift Box, Finley's 123s
Thank you all for sharing your wonderful talent with us! You guys are the best! We will be looking for your Lawn Fawn projects at our Flickr group, and on Instagram, be sure to use #lawnfawn!
Supplies:

Thanks for visiting!
Have an amazing day!