Jessica is back today to share a a beautiful Magic Iris card with a gorgeous sunset desert theme! She added more fun by making it a shaker!
This gorgeous card features an ink blended desert sky and our adorable Year Ten cactus! Jessica added some vellum Simple Puffy Clouds to complete the scene then she stamped the birthday sentiment on the iris!
I love how the fun interactive shaker element can be seen when the iris is opened! Check out Marine's video tutorial to see how to make a Magic Iris shaker card, click HERE.
Jess filled the shaker with tiny beads and cute cupcake confetti! Now that's a festive birthday card!
Thanks so much for sharing this beautiful card with us today, Jess!
Supplies: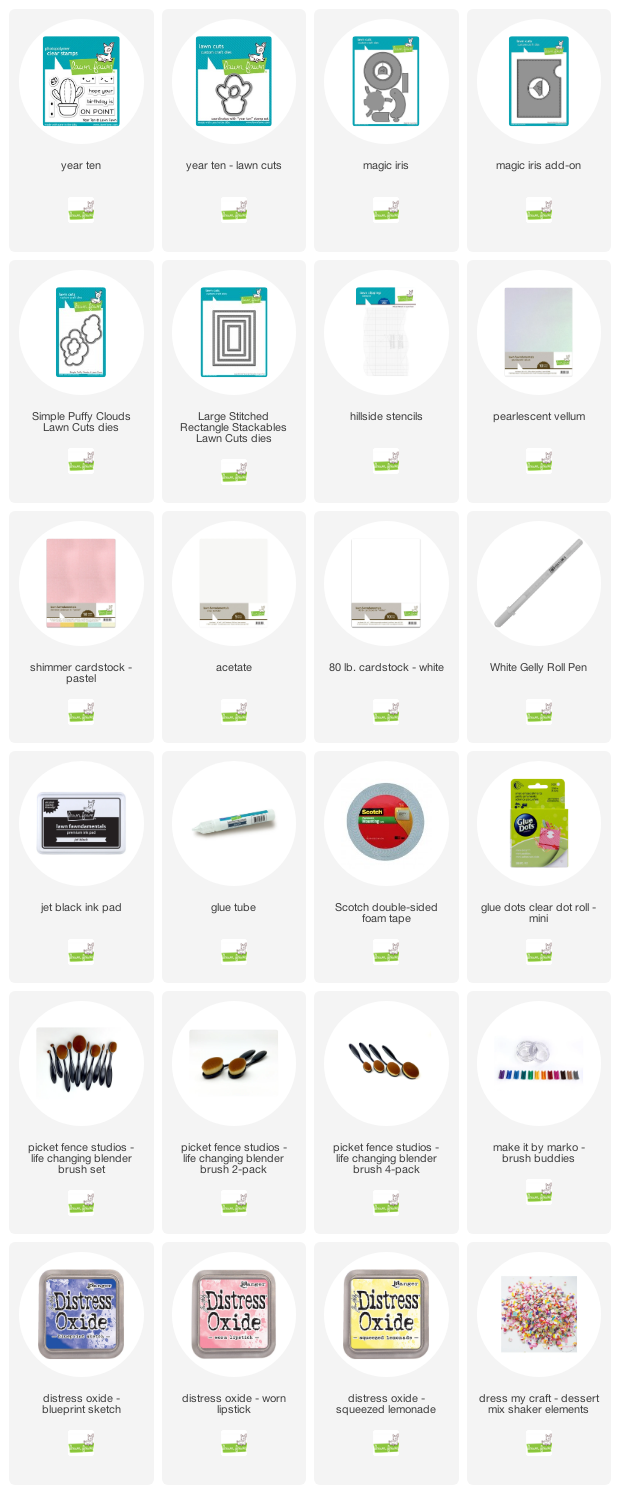 Thanks for visiting!
Have an amazing day!