Our May Mini Release giveaway winners are announced at the end of this post!
Marine is with us today to share another Magic Iris card featuring our cute little mice! This time it's all about lemon pie! You can watch the video below or click HERE to watch at our YouTube channel.
Thanks so much for watching!
Marine loves to mix and match Lawn Fawn sets to make fun and cheerful scenes for her cards! For this brilliant Magic Iris card she combined 17 stamp sets! Please check the supply list below to see which sets she used. She created the beautiful sky using the Cloudy Stencil, making sure that the pretty clouds continued across the Magic Iris moving pieces!
Marine created a custom sentiment to match her lemon theme using Harold's ABCs. I love how she hid the sentiment inside the Magic Iris!
Thank you so much for sharing this totally fresh and fun Magic Iris card with us, Marine!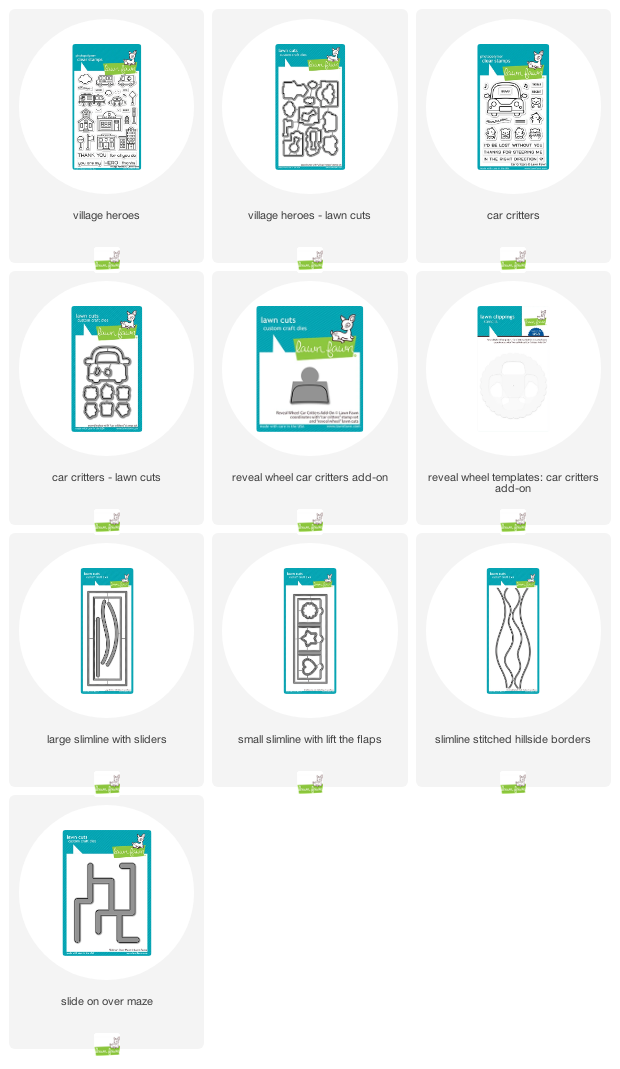 And now we have our May Mini Release Inspiration Week Giveaway Winners! ….. parrrrrrummmmmmm …… (that's a drum roll) …….. Each winner will receive ALL the products in the May Mini Release shown above!
Day One winner is…Mel!
Day Two winner is…Cheryl Samdal!
Day Three winner is…Liz B Ford!
Day Four winner is…Jeanne Beam!
Congrats to the winners! Please email us at fawnies(at)lawnfawn(dot)com with your name, mailing address and which prize you won!
Erica, Mike and I wanted to thank you all for all of your enthusiasm this week! It has been amazing, and it means more than we could ever say! We loved reading all of your comments and learning a little bit more about you! Thank you so much for being so amazing!!!!
Supplies:

Thanks for visiting!
Have an amazing day!