Jenn joins us today to share a fabulous Magic Iris card featuring our whimsical Beam Me Up aliens! Jenn made this card for her nephew who then wanted to learn how to make one too! So Jenn, always the teacher, did a Face Time session to share her crafty knowledge with a new generation of crafters! Check out her blog for more on the story, HERE.
Rather than do lots of ink blending, Jenn used navy blue patterned papers from an older Lawn Fawn paper collection. Maybe you have been hoarding some in your crafty stash; this just might be the time use it. The tiny star patterns are perfect for this outer space theme!
One of my favorite ways to use the Magic Iris is to hide part of the sentiment inside! Jenn used Blue Jay ink to stamp all the greetings!
It's all in the details, Jenn added Glossy Accents to the alien's eyes to give them a shiny 3D look! Gotta love the placement of the party hat too!
Thanks for sharing this adorable inspiration today, Jenn! Great job teaching young crafters how to make fun Magic Iris cards!
Supplies: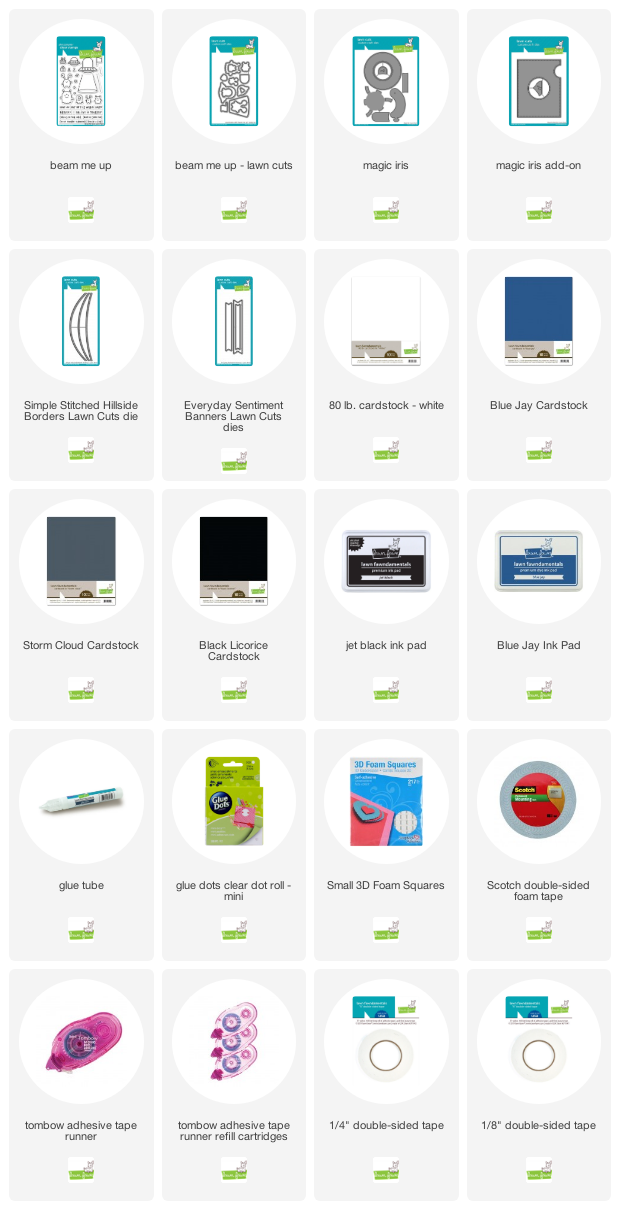 Thanks for visiting!
Have an amazing day!