Hi Friends! Welcome to Featured Fawny Friday! We searched for fresh and fun inspiration and found some awesome projects to share!




We love seeing all of your amazing cards and crafty projects on Instagram and Flickr! And, we can't wait to share them! So if you use #lawnfawn on your projects at Instagram, enter a Lawn Fawnatics challenge, or add them to our Flickr group, you just may find yourself featured on the Lawn Fawn blog!



by JoAnn
using Peekaboo Backdrop, Meow You Doin', Spring Sprig, Grassy Border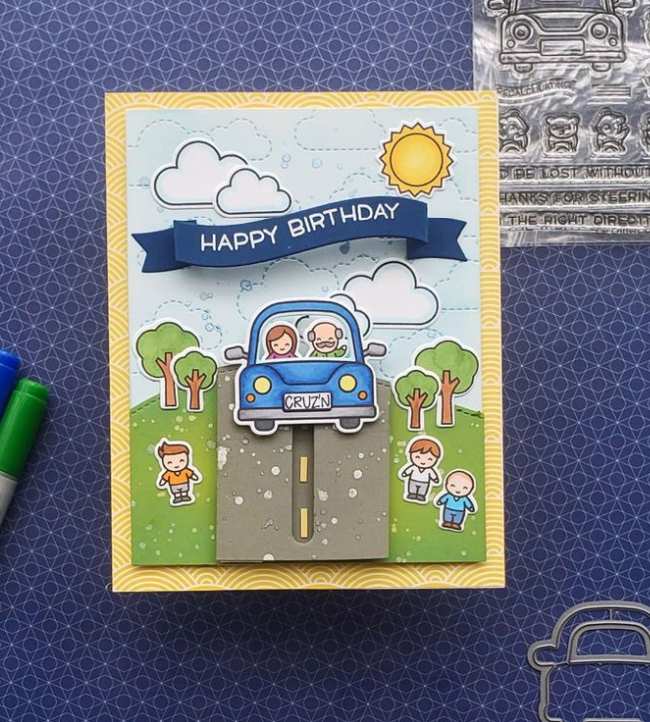 by Stephanie
using Car Critters, Tiny Friends, All the Clouds, Happy Village, Stitched Cloud Backdrop, Fancy Wavy Banner


by Jessica
using Scalloped Box Card Pop-Up, Outside In Stitched Sun, Magic Messages, Shadow Box Card Rainbow Add-On, Plane and Simple


by Gina
using Lift the Flap Tree Backdrop, Lovable Legends, Let's Go Nuts, Oh Gnome, Let's Toast Pull-Tab Add-On


by Heather
using Mermaid for You, Virtual Friends, Big Scripty Words, Keep on Swimming


by Adeline
using Elphie Selfie Flip-Flop, Rub-A-Dub-Dub, Bubbles of Joy, Quilted Backdrop


by Stephanie
using Bubbles of Joy, Wild for You, Happy Wedding, Outside In Stitched Heart Stackables, Bicycle Built for You


by Abi
using On the Beach


Thank you all for sharing your wonderful talent with us. You guys are the best! We will be looking for your Lawn Fawn projects at our Flickr group, at Lawn Fawnatics and on Instagram (be sure to use #lawnfawn). We can't wait to see more of your awesome creativity!
Supplies:

Thanks for visiting!
Have an amazing day!