Happy Friday! Today we have another super fun pair up for you! This time Jessica Frost-Ballas has teamed up with Fawnie Kristin Clemence to make cards using Winter Skies!
The cover of Jessica's card features Shut the Front Door and a greeting from Merry Messages! The door is decorated in festive holiday colors with a Mini Wreath!
Open the card for a cozy Christmas Dreams scene inside a unique shadow box design! Our sweet Winter Skies critters are enjoying the glow from the fireplace!
Jessica added a cool light-up feature to her card using a Chibitronics LED light kit! The lights on the tree glow when the card is opened! Brilliant!
Kristin's delightful design has our Winter Skies bears cuddling up inside our Wonderful Window to watch Santa's sleigh fly across the Snowfall Backdrop!
Thank you so much, Jessica and Kristin for sharing these super cute and clever projects with us today! Look for another Lawn Fawnatics pair up next month!
Stop by the Lawn Fawnatics challenge blog and check out our current Color Inspiration challenge! We have a new challenge twice a month and just by participating you could win a $25.00 gift certificate to our lawnfawn.com shop! We also love to share Featured Fawnatics for each challenge, it could be you! Click HERE for the Lawn Fawnatics blog where you will find lots of awesome Lawn Fawn inspiration!

Supplies: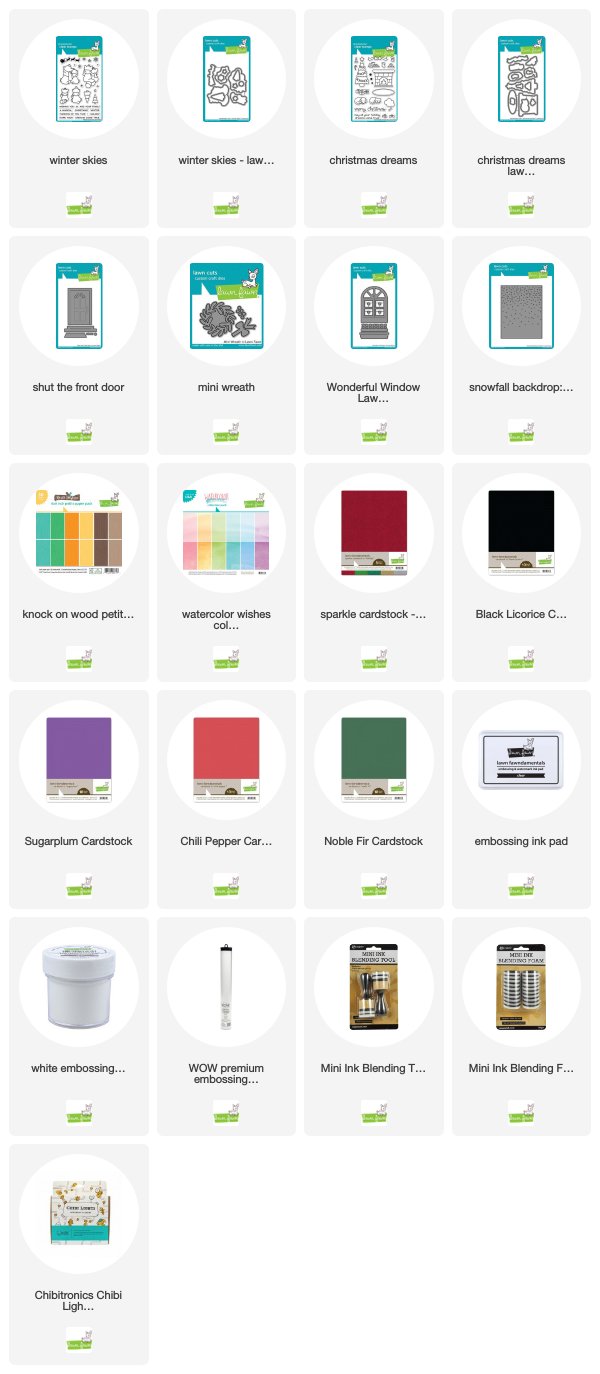 Thanks so much for visiting!
Have an amazing weekend!