Lynette joins us today with some fabulous ideas for Valentine gifts and gift packaging! Her decorated Goodie Bags for guys and girls are filled with chocolates and a sweet little gift!
This design starts with Raspberry cardstock for the Goodie Bag. Then Lynette created a decoration with XOXO Backdrop and images from You're Just My Type! To make the gift tag, Lynette layered the smallest Lacy Heart Stackable on a heart-shaped Tiny Tag and tied it to the bag with Sweetheart cord!
For the guy's gift, Lynette cut the Goodie Bag from Sea Serpent 12 x 12 paper from the Really Rainbow Scallop collection! The red stripe trim on the bag is the border from the Sea Serpent paper. To decorate the bag, Lynette started with a Chili Pepper red Lacy Heart Stackable to layer the cute Stud Puffin scene. The Tiny Tag has a greeting from You're Just My Type!
Thank you so much, Lynette for sharing this fantastic inspiration with us! Gift giving is an art and your ideas are amazing!
Supplies: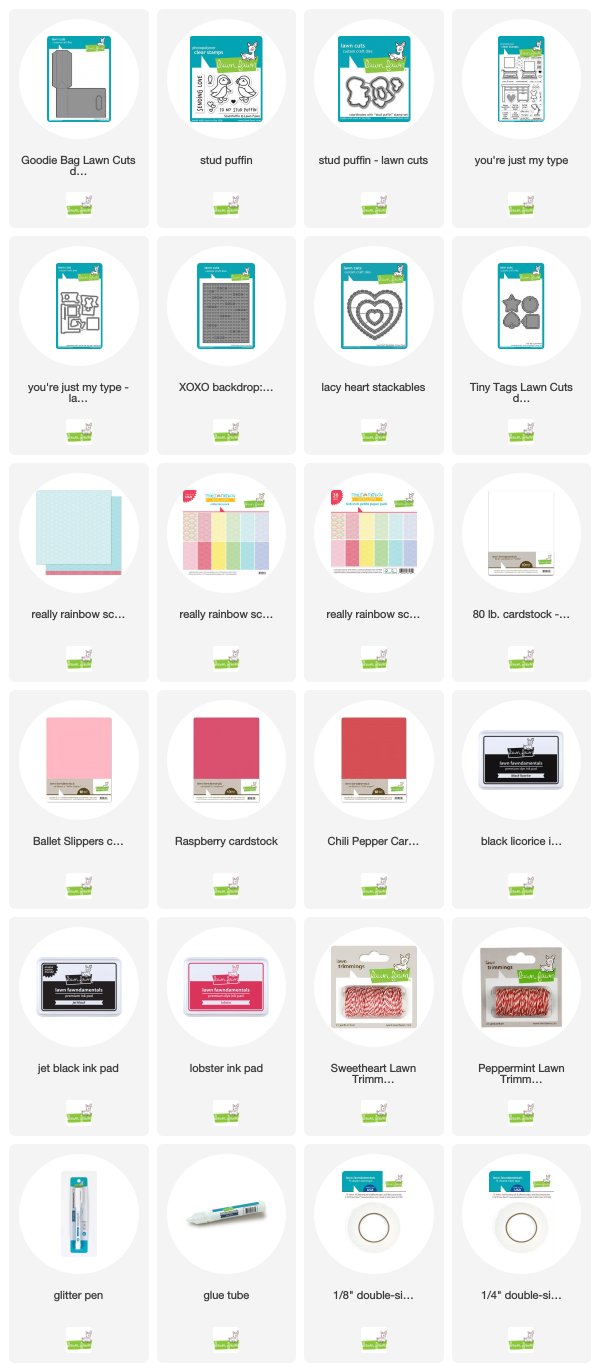 Thanks for visiting!
Have an amazing day!