Hi Friends! Welcome to Featured Fawny Friday! We found some fantastic projects to inspire your crafting!
We love seeing all of your amazing cards and crafty projects on Instagram and Flickr! And, we can't wait to share them! So if you use #lawnfawn on your projects at Instagram, enter a Lawn Fawnatics challenge, or add them to our Flickr group, you just may find yourself featured on the Lawn Fawn blog!


by Floriane
using Special Delivery, Special Delivery Box Add-On, Fancy Wavy Banners, Waving Pull-Tab Starter Set


by Ellen
using Let's Go Nuts, Scalloped Slimline with Hearts: Portrait, Forest Border


by Samantha
using Magic Iris Birdhouse Add-On, I Love You Border, Stitched Scalloped Rectangle Frames


by Justin
using A Creature Was Stirring, Really High Five, Dandy Day, Super Star, Birthday Before 'n Afters, You're Just My Type, Large Slimline with Sliders


by Veronica
using Dandy Day, Conversation Heart Stencils, Scripty Love


by Jenna
using Unicorn Picnic, Little Dragon, A Little Sparkle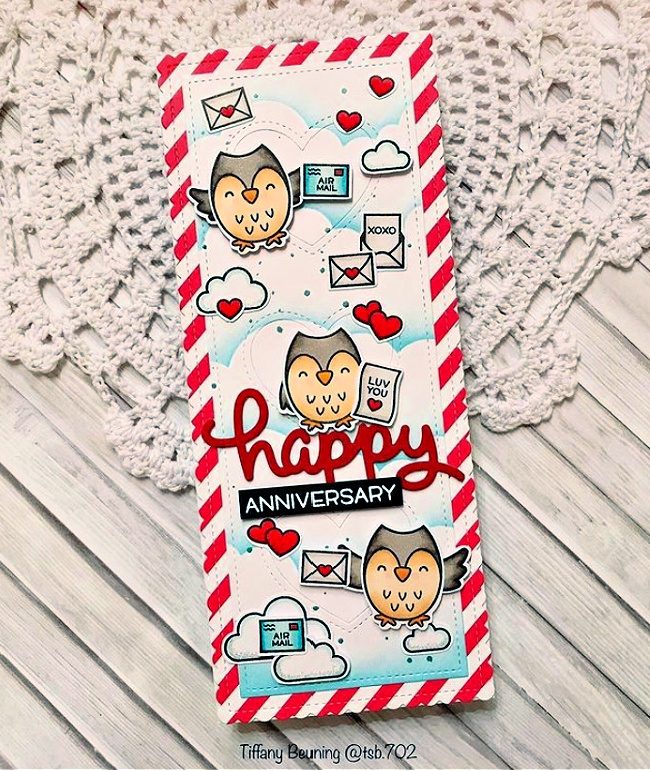 by Tiffany
using Special Delivery, Scalloped Slimline with Hearts: Portrait, Scripty Happy


by Peter
using I Like You (a lotl), Ocean Shell-fie, Ready Set Snow


Thank you all for sharing your wonderful talent with us. You guys are the best! We will be looking for your Lawn Fawn projects at our Flickr group, at Lawn Fawnatics and on Instagram (be sure to use #lawnfawn). We can't wait to see more of your awesome creativity!
Supplies:

Thanks for visiting!
Have an amazing day!